One of the greatest tools in the Access Archives section of SkySlope is the built-in, one-click download. What is a "one-click download", you ask? Well, that pretty much means that with just one mere click if your mouse, you can download all of the documents from an archived file. From there, you can store the files on your computer, on an external hard drive, or even share them with your clients via a thumb drive or CD. Let's go over how to get that done.
VISUAL GUIDE
STEP-BY-STEP GUIDE
1. From the SkySlope home page, click on the Access Archives icon to open your archived files. Then use the search bar to locate your property file.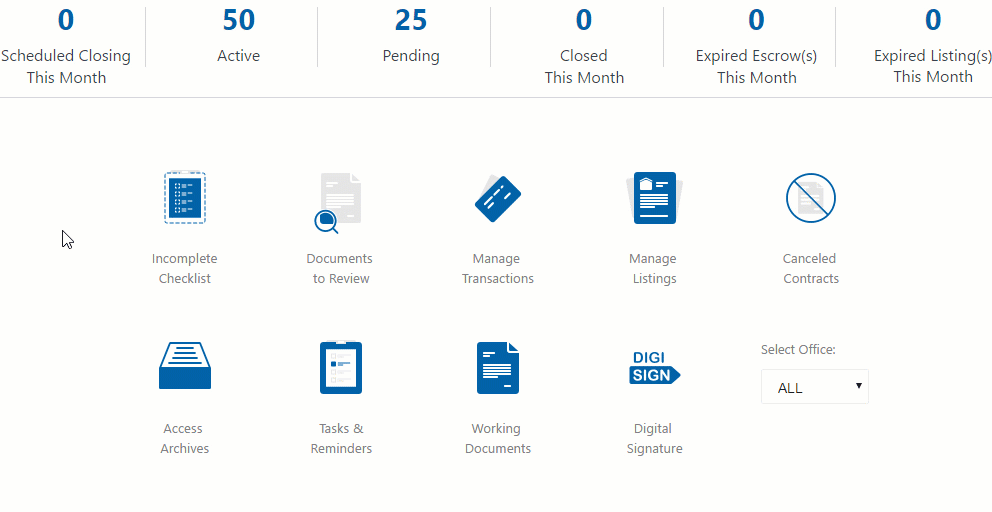 2. Once you've located your property file, you will see a drop-down menu for that file on the right side of the page. You will use this drop-down to download either All Documents or Checklist Documents (meaning only the documents attached to your Checklist).
Make a selection to start the download.

3. The documents will download to your default download location (usually your Downloads folder) in a compressed .zip file. This type of file automatically compresses the PDFs upon download to make the size of the documents more shareable.
Open your file explorer and locate the downloaded .zip file that contains your documents. The icon for a .zip file will look like a stack of books that has been bundled together, or a file folder with a zipper.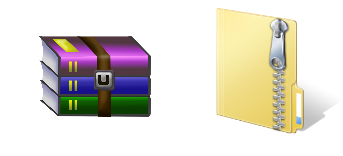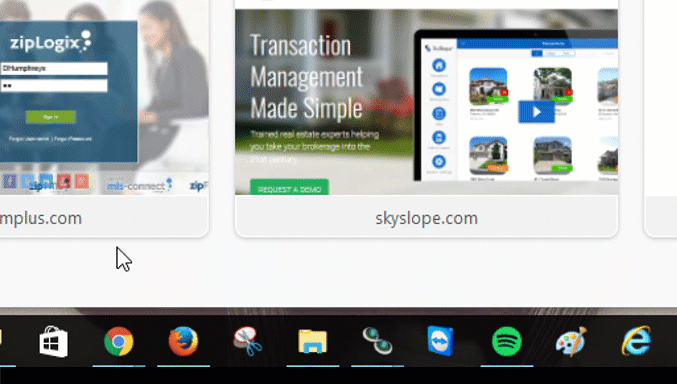 4. To share your file, you can drag & drop the .zip file onto a removable CD or flash drive. Or you can right-click on the .zip file, and then use the Send To option to transfer to your CD or flash drive.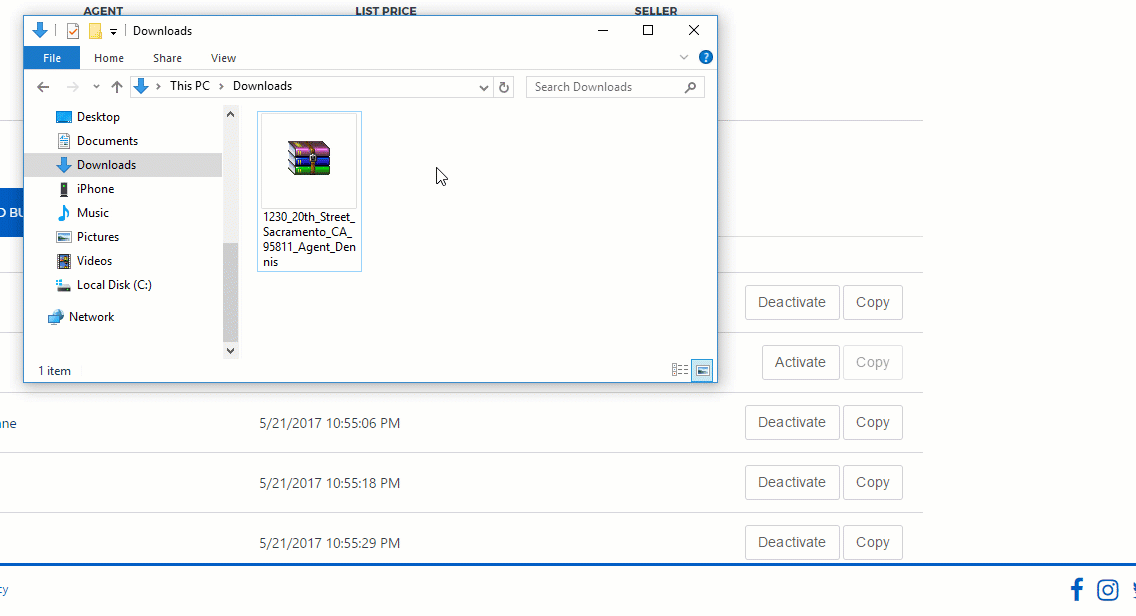 If you want to share the documents electronically, you can upload the .zip file to a document sharing website, such as Google Drive or Dropbox.
SUPPORT TIP
For an even easier way to share your SkySlope documents, check out How to Send Document Bundles.
If you have any other questions about downloading files from the Archives, don't hesitate to contact our 24/7 Support Team! We are are available by phone at 800.507.4117, send an email over to support@skyslope.com or start live chat with us at support.skyslope.com! Happy SkySloping!