Did you know SkySlope offers the ability to connect your account to other apps and services through our Integrations?
We just launched a brand new Integrations Tab, found in the My Account dropdown. Previously this tab was only available to some of our users. Based on the positive response we decided to make this available to everyone. By adding the Integrations Tab and all its functionality in every user account we've streamlined the entire process, saving you time and giving you more control over your integrations.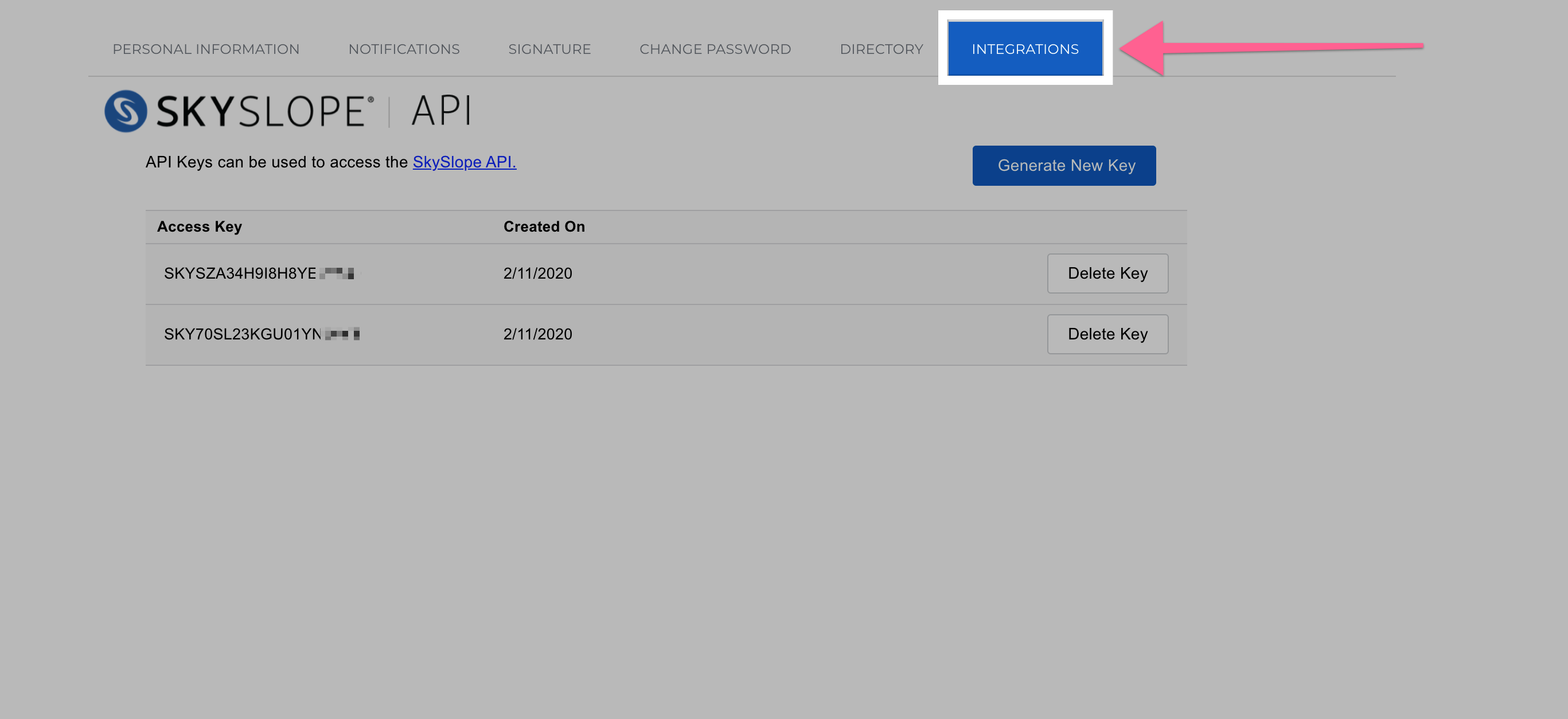 How it Works
When you reach the new Integrations Tab you'll see all the Access Keys previously created and be given the option to delete keys to disable existing integrations. In addition, you'll be able to generate new keys and secrets here, which allow you to enable an integration.


When Will I Use This?
If you are trying to set up an integration with SkySlope and another app or service, you might get asked for an Access Key to connect the two apps. You can now go to the Integrations Tab to get that key immediately and manage it going forward.

How to Use Integration Keys and Secrets
Creating a New Key
If creating an Integration Key or Secret for the first time click the Generate New Key button.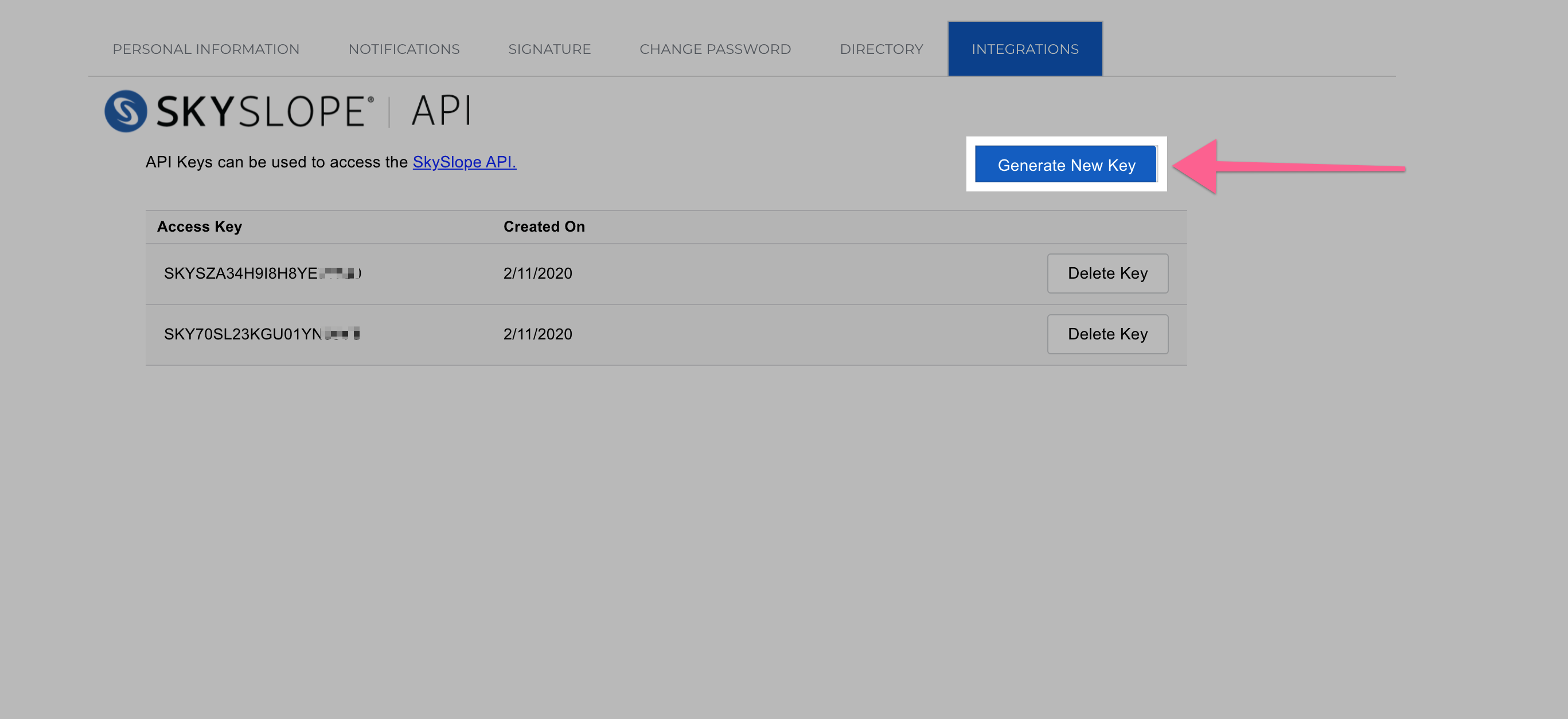 When you click the button you'll be taken to the confirmation screen that includes your Access Key and Secret code. In this modal, you'll notice the Access Key and the Secret listed. Click the Copy button to the right to copy to your clipboard for sharing with other apps or services. You can also click the Download Key & Secret button to start a CSV download if you'd like to save a copy to your desktop.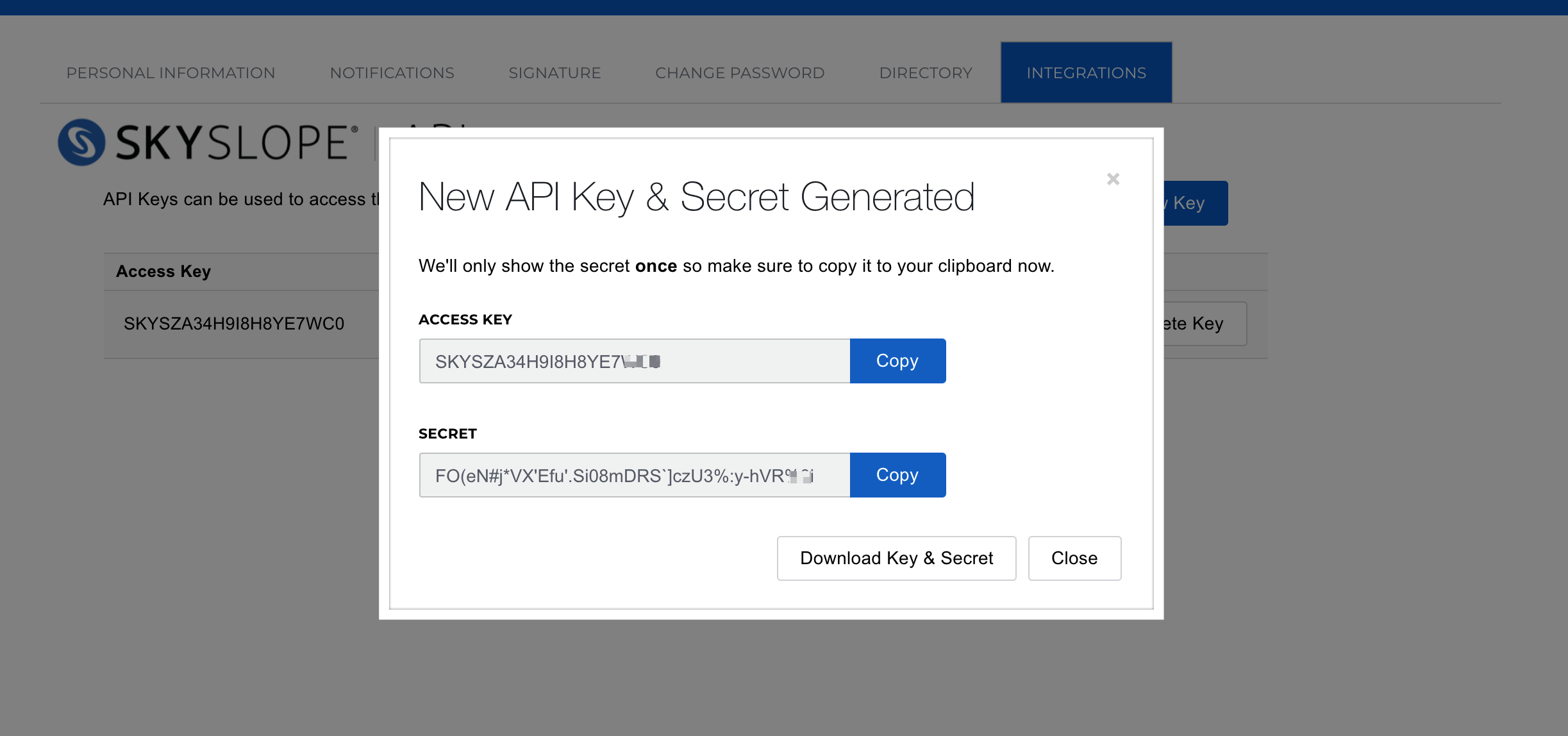 [Note - We'll only show the Secret once, so make sure to copy it or download it before exiting this screen. If you lose your Secret or mix up the Access Keys, we recommend you simply generate a new one and store it in a safe place that you can remember.]
Deleting a Key
If you've already created a key and want to revoke access to a service or app, or just delete all-together you can do that from the Integration tab as well.

To delete a key, first, find the integration you wish to delete from the list.

Once you've found the Access Key click the Delete Key button. This will delete the key and effectively remove the integration access.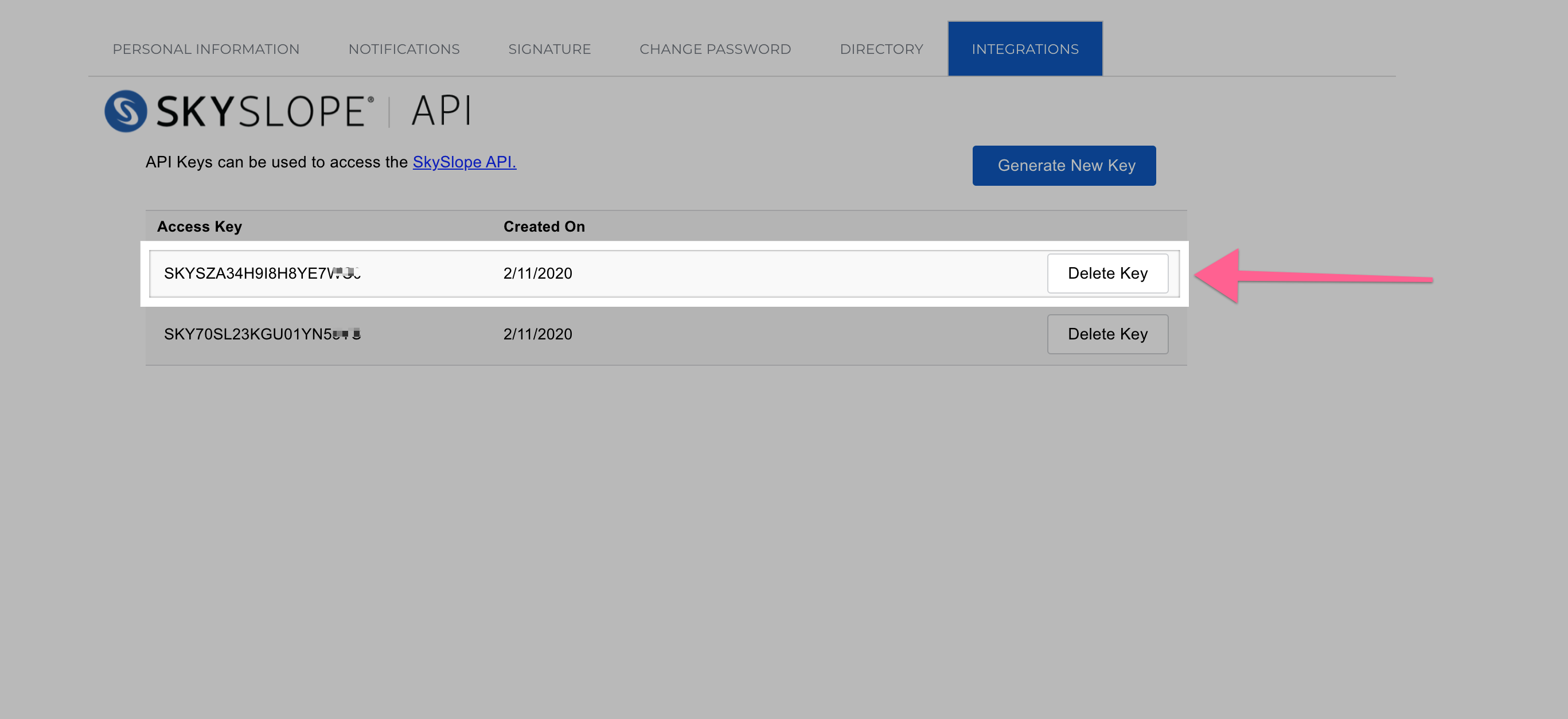 What's Next?
We'll be looking at new integration partners and improvements. Share your feedback and recommendations here.