If you're a SkySlope veteran, you may already be familiar with the different account roles within SkySlope. However, if you're just getting started on your SkySlope journey, you may not yet be "in the know". We've taken some time to break down the different roles within SkySlope based on the abilities and limitations within their account type. Let's dive in!


In SkySlope, there are 4 different account roles:



Each account type was designed around a certain job function based on the typical duties of each role:

To make the day-to-day functions within SkySlope as easy as possible, each account type has functions that it can and cannot perform. Let's take a more detailed look at what the abilities and limitations are within each account type.
Agent Account
An Agent's primary role is to create Listing and Transaction files and submit documents to the Auditor or Broker to review.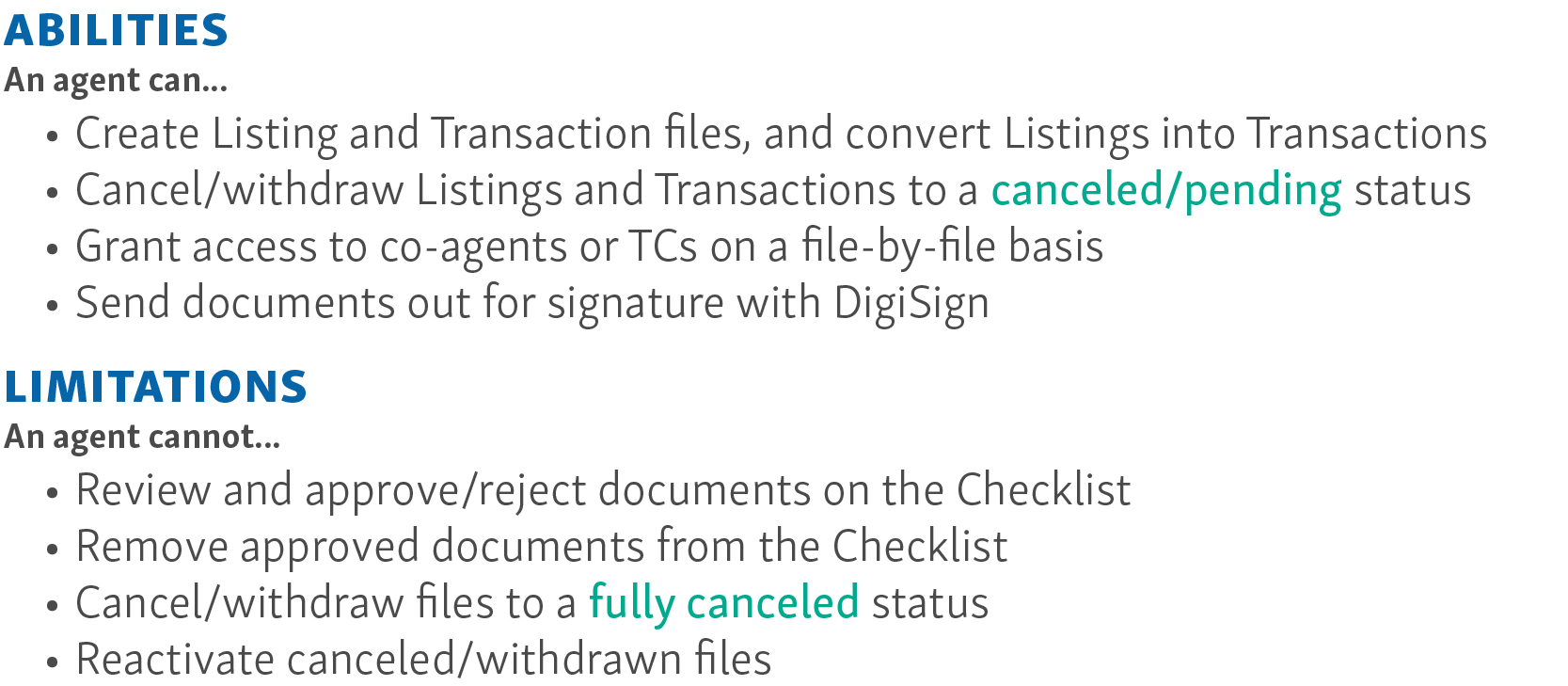 Limited TC Account
A Transaction Coordinator's primary role is to assist their agents with file creation, document management, and provide general assistance.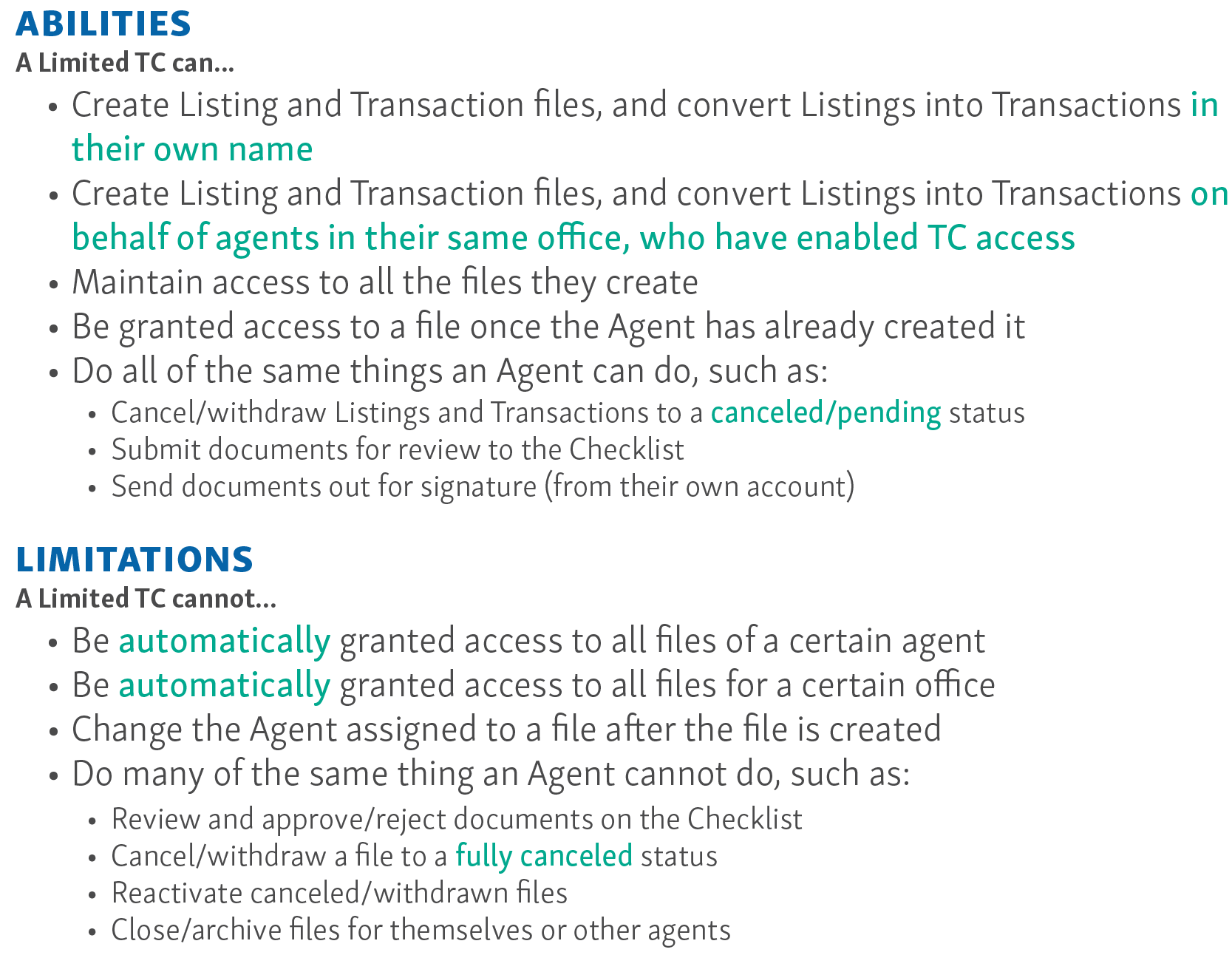 Admin Accounts
An Admin/Auditor's primary role is to assist the Broker with file/document review and act as office manager.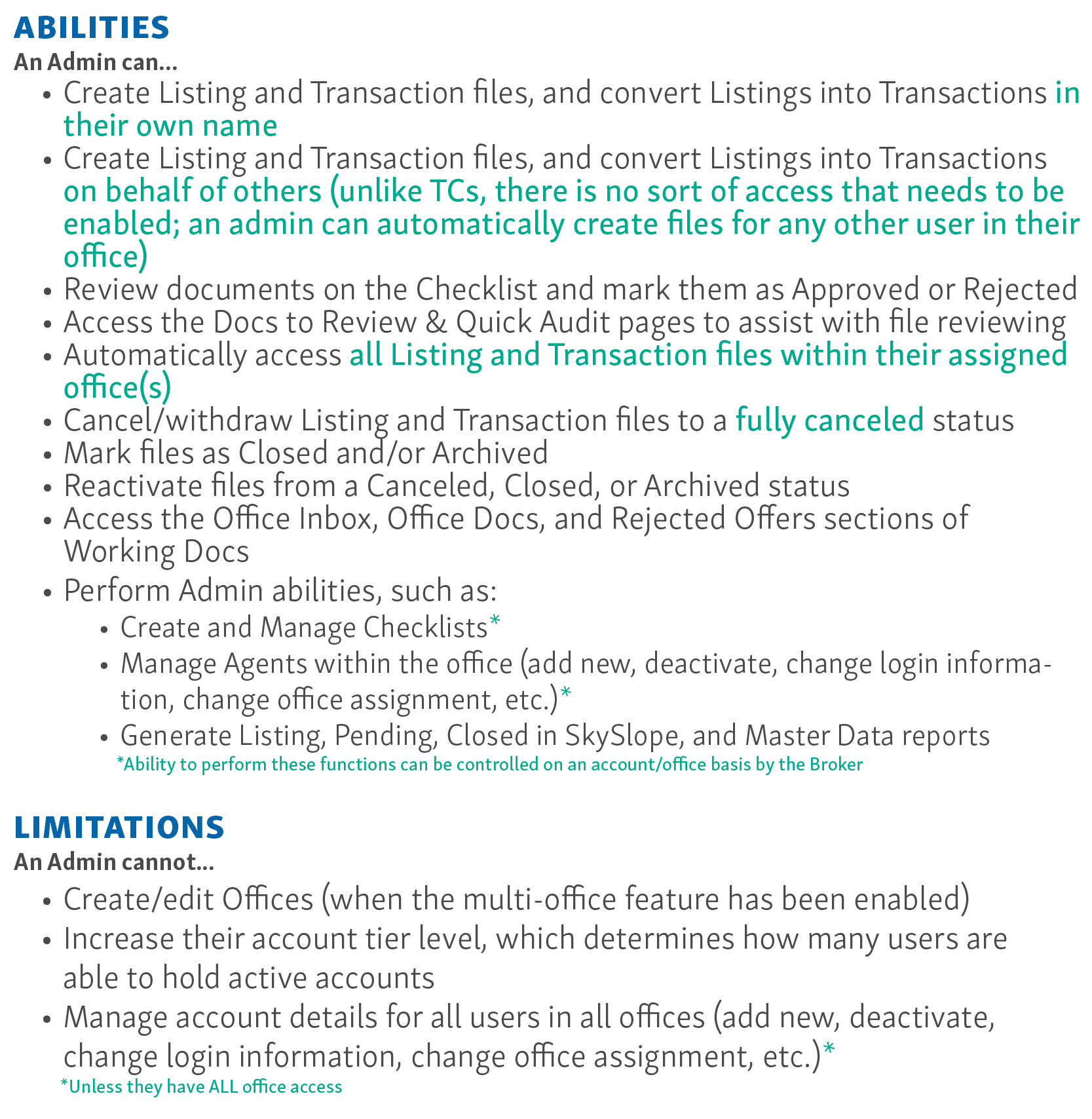 Broker Account
In SkySlope, a Broker's primary role is to serve as the primary account-holder who has the highest level access to all agents, offices, files, and account/user settings.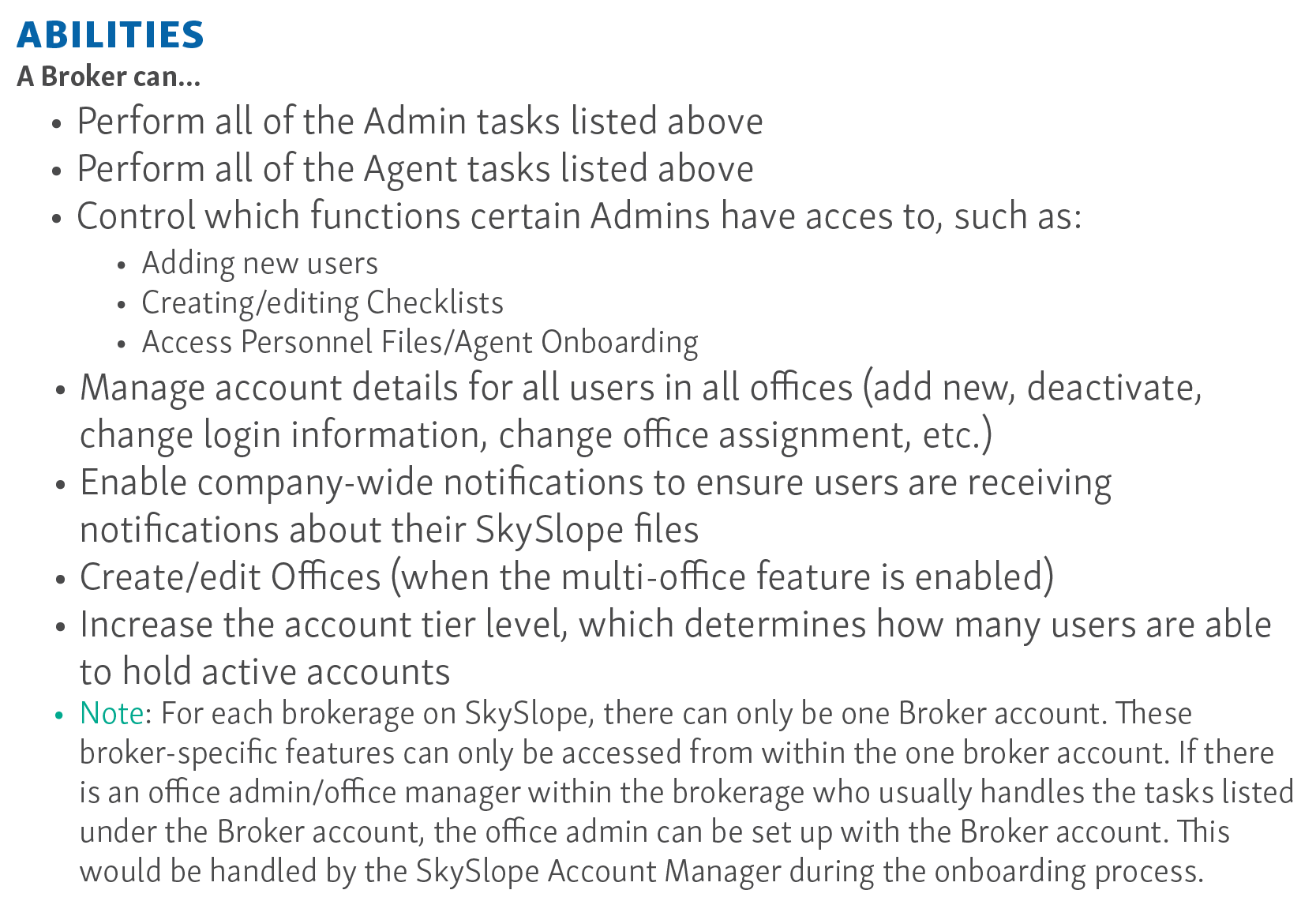 There are some features within SkySlope that are universal across all account types:

Check out some other tutorials that go over some account-specific features:
All about Creating Listing and Transaction Files
The Admin Hub
All about TC Access
Working Docs - Agent vs. Admin/Broker Overview
Getting Started for Agents
Getting Started for Admins
As always, if you have any specific questions about SkySlope accounts that weren't answered in this tutorial, feel free to reach out to our 24/7 Support team at support@skyslope.com.