SkySlope is all about keeping your documents organized so you can spend less time searching for files and more time helping your clients. One way that organization is offered is through the Rejected Offers folder in the Working Documents tab – this section allows agents to send in any documentation regarding any rejected offers to the Office Inbox to be reviewed by their auditor or admin.
How to Access the Rejected Offers Folder (Admins/Auditors Only)
1. First and foremost, you will want to make sure you have the correct Office selected on your SkySlope dashboard. To change the Office you are currently reviewing, use the dropdown menu on your Dashboard to select the correct Office.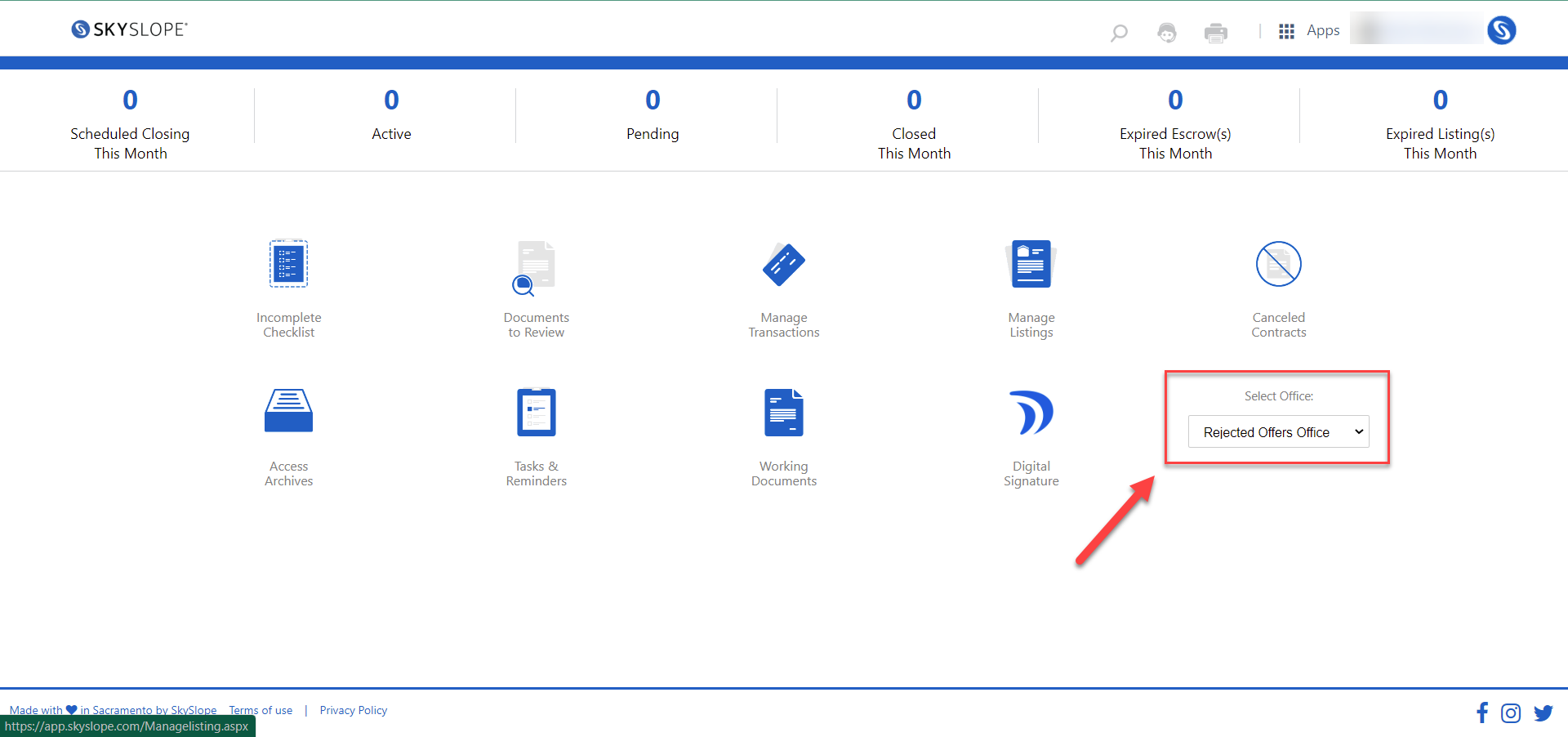 2. Once you have the proper Office selected, select the Working Documents icon. You will see any documents that were sent in the Office Inbox.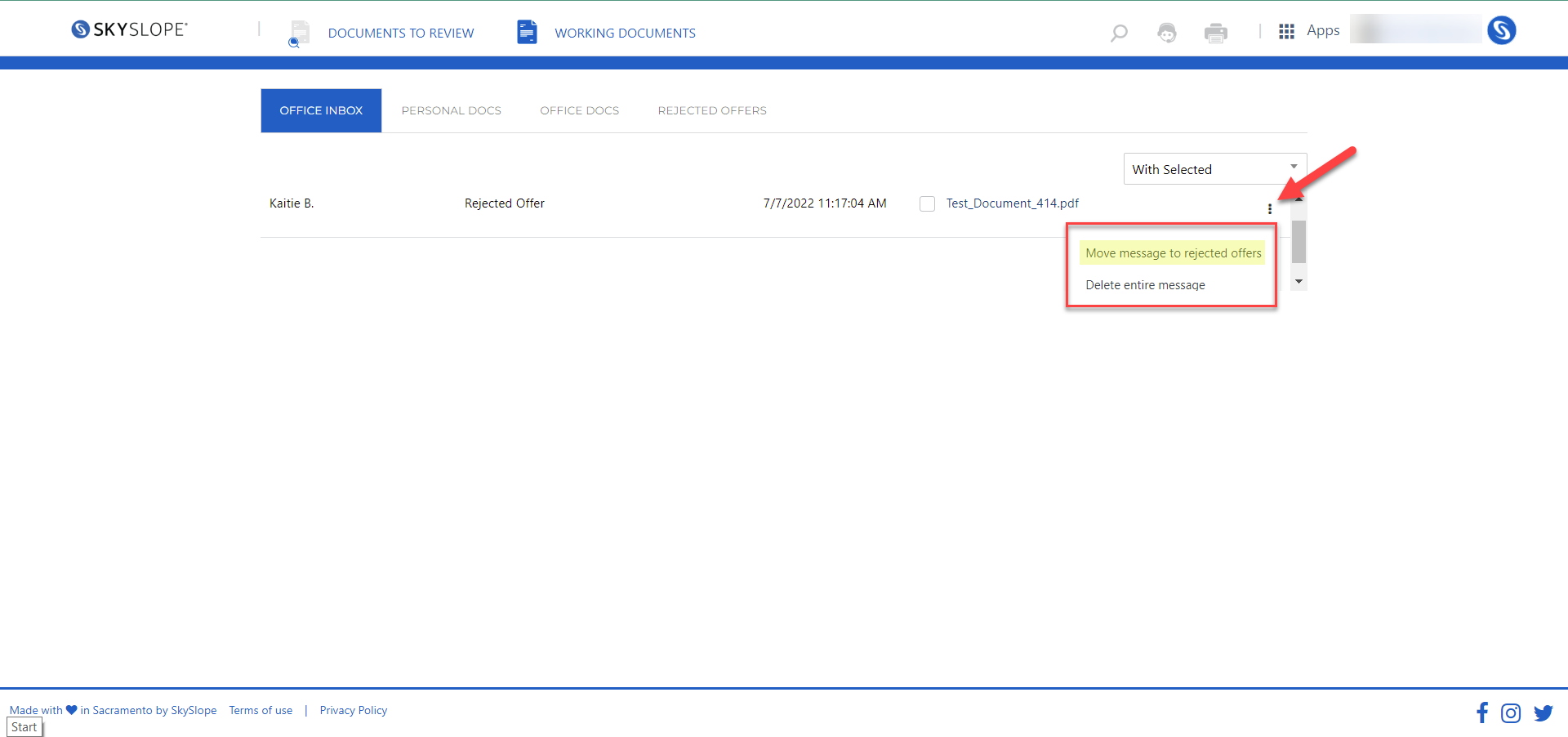 3. Select the three dots to the right of the document name and then select "Move message to Rejected Offers".
4. From there, if you select the Rejected Offers tab towards the top of the page, you will see the documents that were just moved over. Easy as that!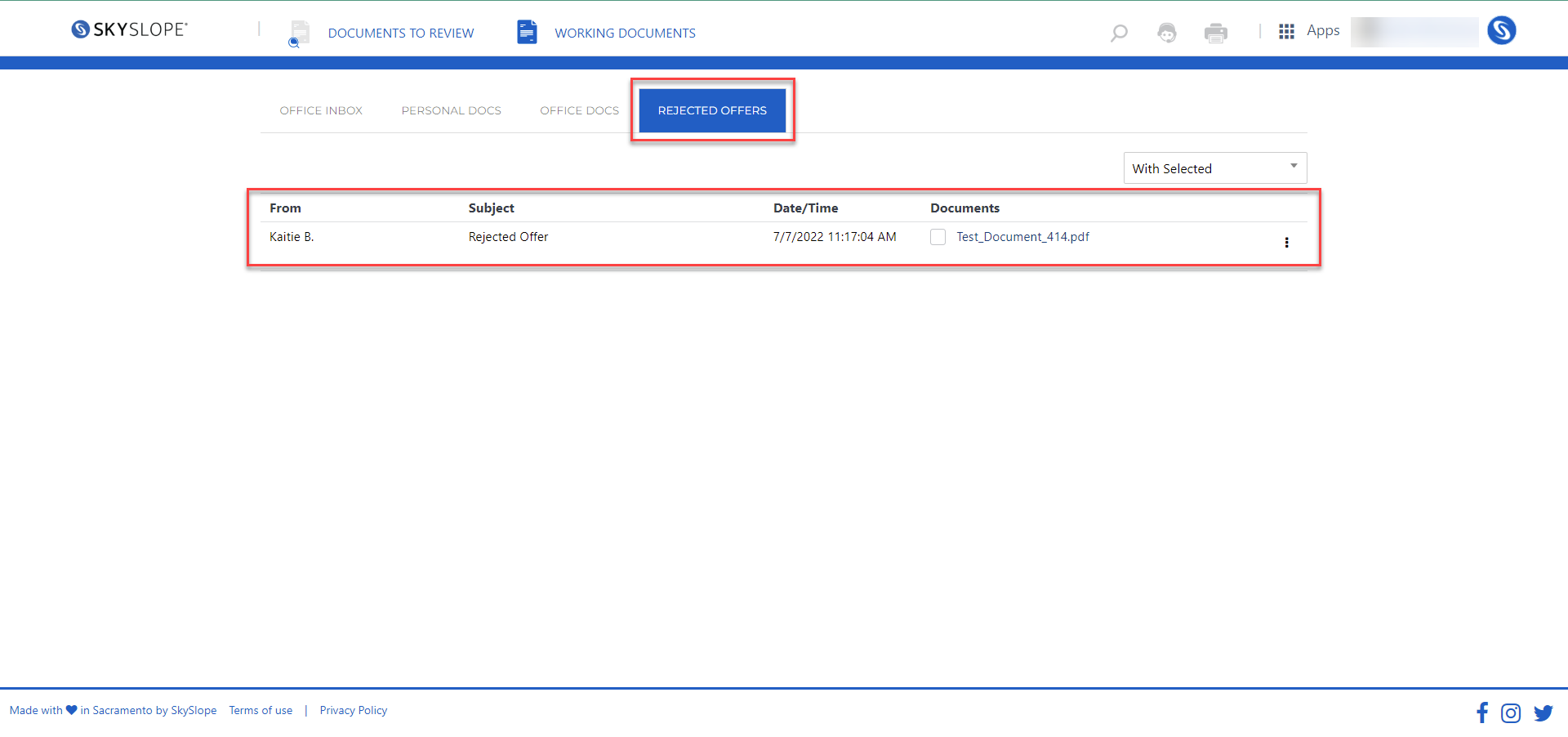 How to Send Documents to Rejected Offers
1. Once you have the correct Office Email from your admin or auditor, head to your normal email inbox and attach any documents you need to send to Rejected Offers, setting the TO address to the Office Email address. Select SEND.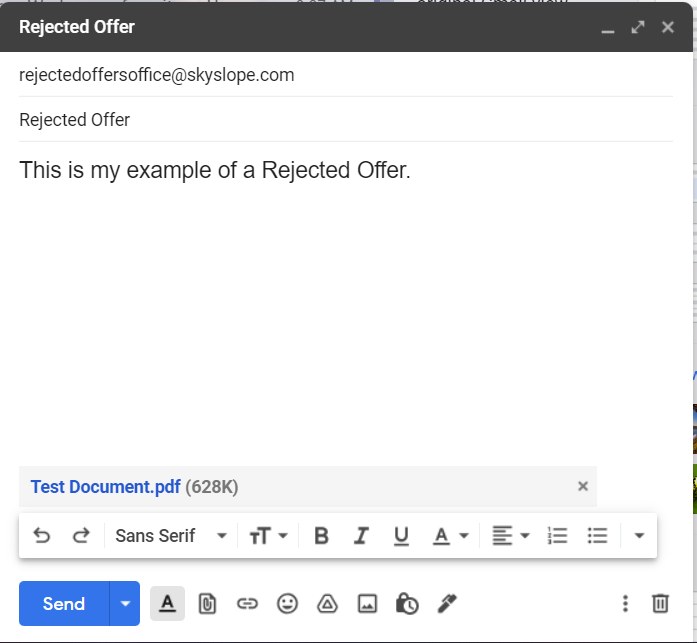 2. From there, your admin/auditor will review the documents and filter them into Rejected Offers.
And that's all it takes!
If you have any other questions about utilizing the Rejected Offers folder, don't hesitate to contact our 24/7 Support Team! We are available by phone at 800.507.4117, send an email over to support@skyslope.com, or start live chat with us at support.skyslope.com!