Hi SkySlopers,
At SkySlope, we're always looking for ways to create a better experience for you. One of features we offer that we believe does just that is One-Click NHD Ordering in SkySlope. Check out this video for more details: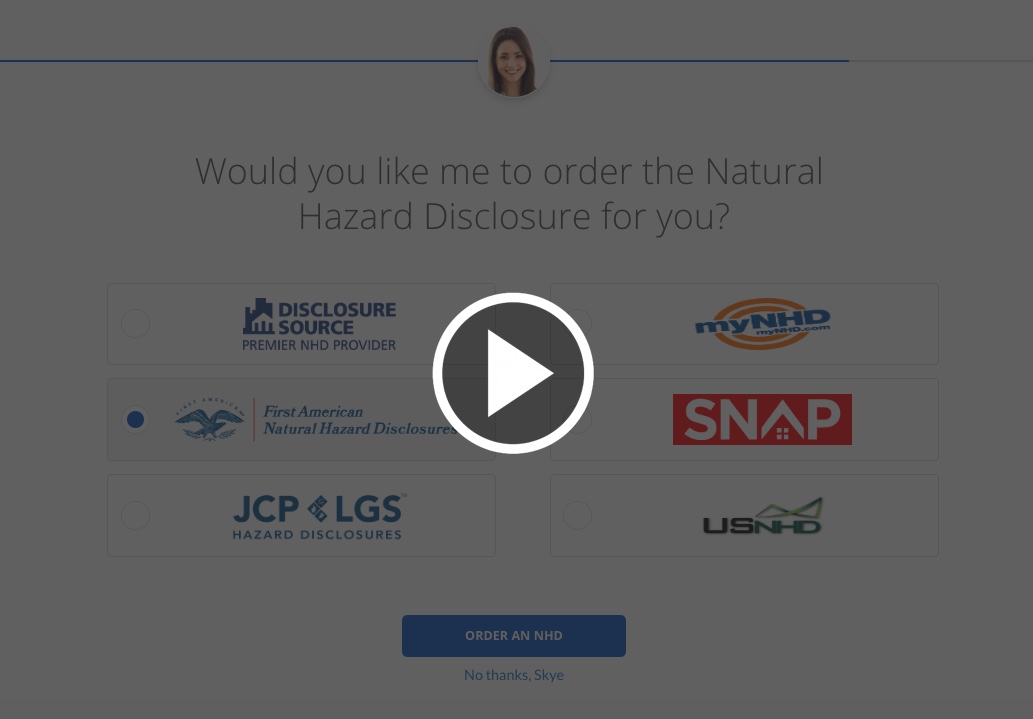 What's an NHD? A Natural Hazard Disclosure Report is a California only disclosure, so if your property is in a different state, feel free to skip this informational.
We give you several ways to order an NHD:
When creating a Listing through Skye
When managing any type of Transaction, on the Checklist page
Key Benefits:
No duplicate entry — Relevant data from your SkySlope file is used to process the NHD for you
Don't worry about payment — We make sure that the invoice is sent to the Title or Escrow contact in your SkySlope file! And don't fret - there is no extra cost for ordering through SkySlope.
Order when creating the listing — We will update the provider with escrow contact information when it becomes available.
Less work for you — We automatically upload the NHD to the Documents section of your SkySlope file making NHD ordering a truly seamless experience


A Few Items to Note:
We order the report that includes the Environmental addition.


Disclosure Source: "Premium" ($99.00)
JCPLGS: "Industry Standard" ($123.95)
First American: "Industry Standard" ($123.95)
MyNHD: "Residential" ($94.95)
SnapNHD: "Premium" ($99.95)

GeoAssurance: "Residential" ($99.00)

PropertyID

: "Residential" ($95.00)

Residential sale NHDs only - we currently do not offer commercial or lease/rental NHDs
If you don't see the "Order NHD" button, please reach out and we'll be happy to enable it for you!
Questions? Please email support@skyslope.com
Thanks and Happy SkySloping!
The SkySlope Team