Viewing Document Bundles may be even easier than sending them. Here is a quick run-down of how to open Document Bundles after receiving the link.
VISUAL GUIDE
STEP-BY-STEP GUIDE
1. Once you've sent the Document Bundle link to your recipient via email, your recipient will first have to open their email to view the link. Their email may look something like this:

2. After they've opened the email, they will need to click on the link to view the documents. Once they've clicked on the link, they will be redirected to a SkySlope page with a list of the documents in the bundle. Click on the name of a PDF to open that document.
On the left side of the page, the recipient will be able to view information about the agent who shared the files.

To quickly download all of the files included in the Document Bundle, the recipient can click the Download All button in the upper-right corner: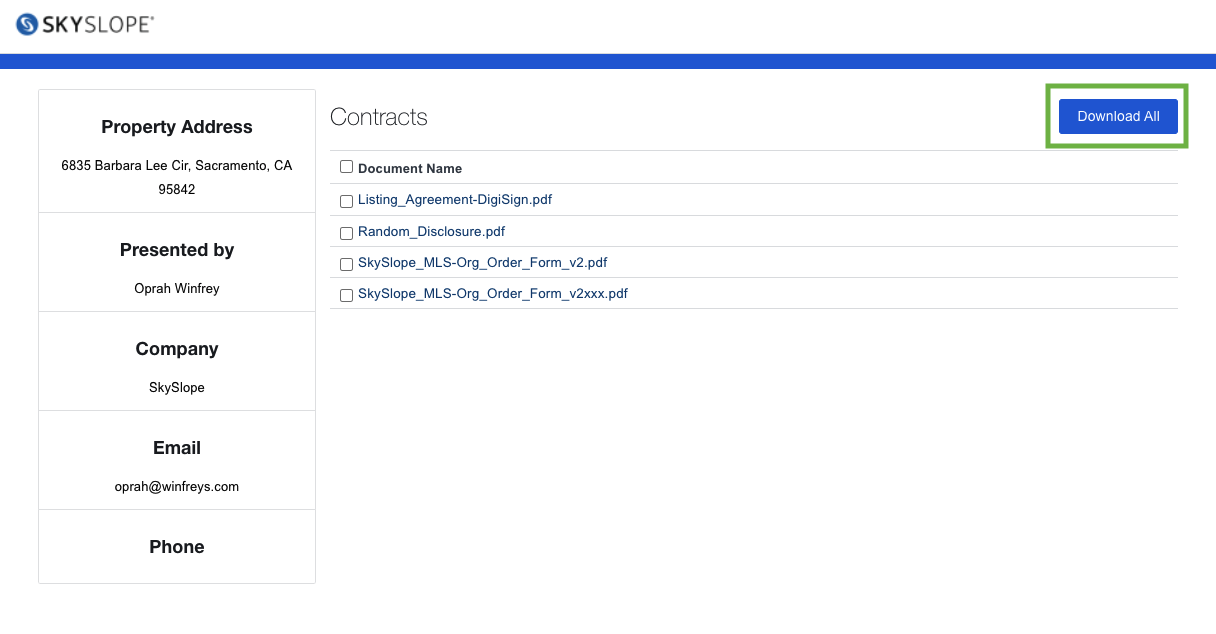 As the sender, you can go back into your SkySlope property file and look at the Log tab to look at a list of who has viewed the documents, and which documents were viewed.
If you have any other questions about Document Bundles, don't hesitate to contact our 24/7 Support Team! We are are available by phone at 800.507.4117, send an email over to support@skyslope.com or start live chat with us at support.skyslope.com! Happy SkySloping!