If you have documents in your property file that you need to share with others, using Document Bundles is a sure-fire way to get that done. A Document Bundle is a group of documents that can be accessed by anyone via a web link. All you need to do is select the documents, generate a link, and share the link via email! Let's go over how to bundle those docs and get to sharing.
VISUAL GUIDE
STEP-BY-STEP GUIDE
1. First, open the SkySlope file. Click on Manage Listings or Manage Transactions to locate the address, and then single-click to open the file. After opening the file, go to the Documents tab.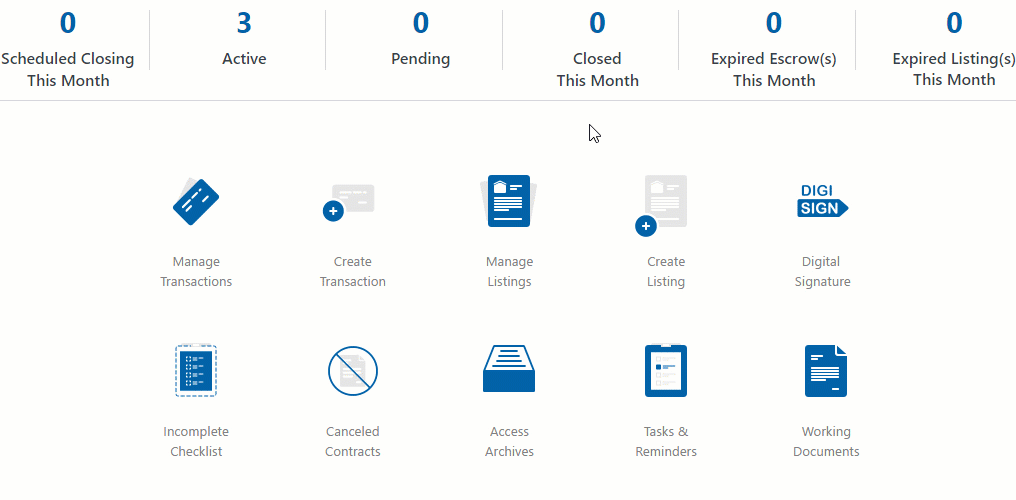 2. All of the documents in a file are listed on the Documents tab. On the left side of the page, use the check box to select all of the documents to be included in the bundle. Then, scroll to the top and click on Share Docs.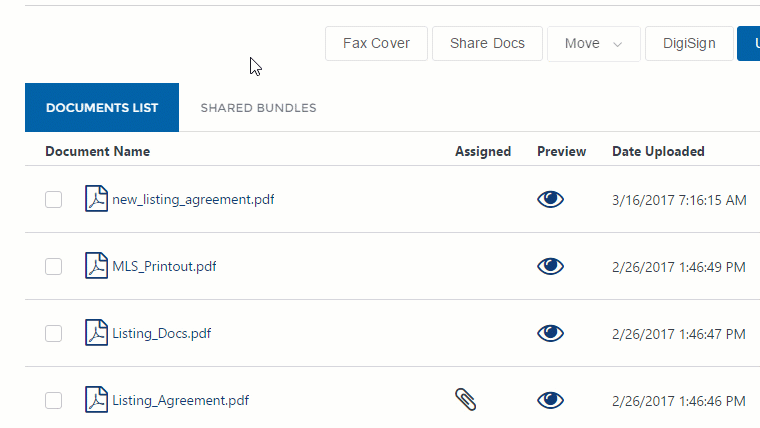 3. Type the name for your Document Bundle. For example, "Signed Listing Docs for 640 Laurel Drive" or "Listing Docs for John and Jane". This is how the recipients will view the name of the Document Bundle. After typing the name, click on Create.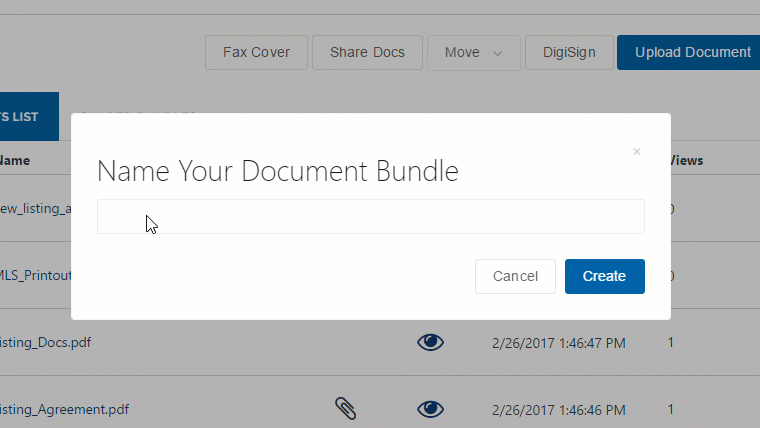 4. After clicking on Create, you will see a pop-up. In this window, there will be a web link that you will use to share your Document Bundle. Anyone who has access to this link will be able to click on it and view the documents. To send your documents, compose an email (either in SkySlope or from your own email) and paste the link in the body of the email, and send it off!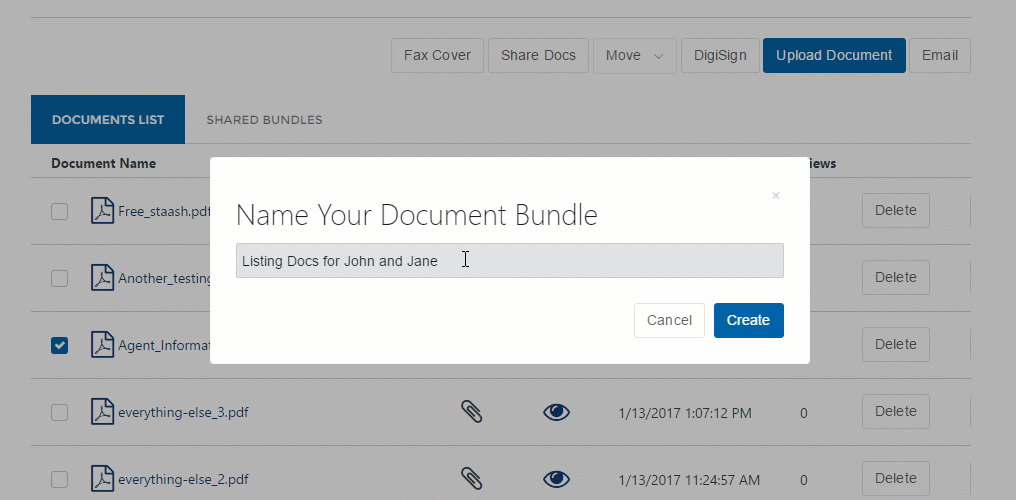 PRO TIP
Click on Copy Link to quickly copy the link to your computer so you're ready to paste & send!
Managing Created Bundles:
To manage your Document Bundles after they've been created, you can go to the Documents tab of your property file and click on Shared Bundles. From this section, you can copy links for created Bundles, as well as deactivate and reactivate Bundles to control whether or not they can be accessed.

To see what Document Bundles look like when they arrive on the other end, take a look at this guide: How to Open and View Document Bundles.
If you have any other questions about sending Document Bundles, don't hesitate to contact our 24/7 Support Team! We are are available by phone at 800.507.4117, send an email over to support@skyslope.com or start live chat with us at support.skyslope.com! Happy SkySloping!