Once you've created your Task & Reminder Templates, it's time to import the list of Tasks into your property file to help you stay on track! Keep reading to learn how to import the list into your property file.
STEP-BY-STEP GUIDE
1. From the home page, click on Manage Listings or Manage Transactions to open your file. Then single-click on the address to open the file. Once your file is open, click on the Tasks tab.
2. Once the Tasks tab is open, click on the Import Template button. Use the drop-down menu to select the Template you want to import, and then click on Import Template to confirm and import the Template.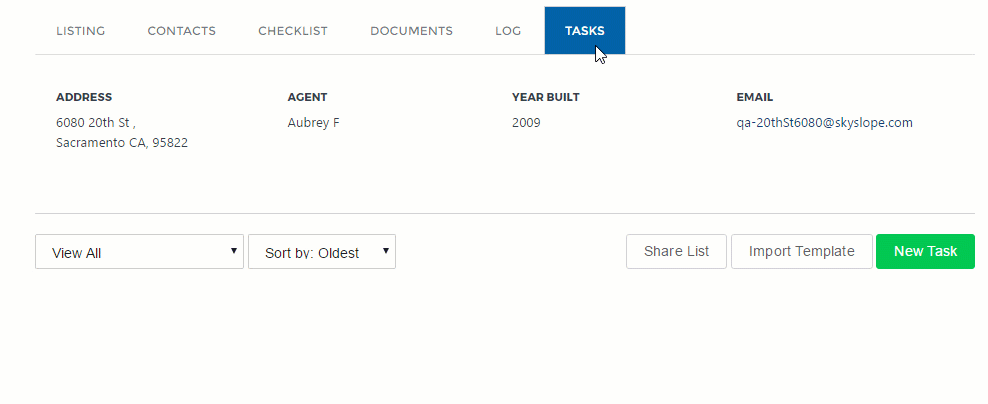 That's all it takes, now all of your Tasks on that Template have been assigned to your property file. Check them off as you go to stay up-to-date and on-track!
If you have any other questions about importing Task & Reminder Templates, don't hesitate to contact our 24/7 Support Team! We are are available by phone at 800.507.4117, send an email over to support@skyslope.com or start live chat with us at support.skyslope.com! Happy SkySloping!