If you're working on a deal with another agent in your office, whether they are on your side or the opposite side of the deal, you can share the file with them in just a few clicks. This grants both of you full access to the whole file and all of the documents in the file. Keep reading to learn how to share files with other agents.
STEP-BY-STEP GUIDE
1. First, open the SkySlope file. Click on Manage Listings or Manage Transactions to locate the address, and then single-click open the file.

2. After opening the file, either the Listing Info or the Transaction Info page will open. On this page, locate the Co-Agent or Co-Listing Agent field. Click on Add to add another agent. Begin typing the agent's name to search for agents in your company. Once the agent is found, click on their name and then click Share.

3. Now the page will redirect back to the Listing tab. Important: Click on Next in the lower right corner to save the changes made by adding the other agent. This will officially grant the other agent access to the file.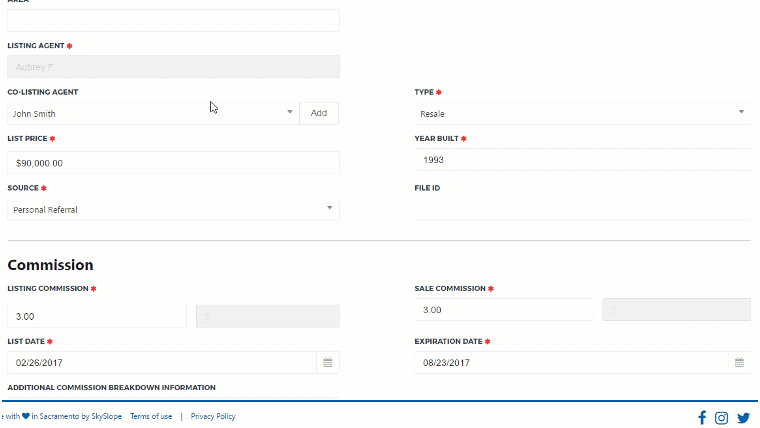 And that's how you share files!
To remove another agent's access: Open the file, and click on the Add/Share button next to the Co-Agent field. Click on the X to remove the other agent's name. Then click on Share. When back in the file, click on Next to officially remove the other agent's access.
If you have any other questions about sharing files, don't hesitate to contact our 24/7 Support Team! We are are available by phone at 800.507.4117, send an email over to support@skyslope.com or start live chat with us at support.skyslope.com! Happy SkySloping!