Here at SkySlope, our goal is to place all of your resources in one place. If you just sent your documents out through DigiSign, and they came back signed as one large PDF packet, we've created a tool called Split & Assign that will let you break those documents down, and attach them to your Checklist for review in a few simple clicks. Keep reading to see how it works!
VISUAL GUIDE
STEP-BY-STEP GUIDE
1. First, we're going to start with a PDF packet that is already in your SkySlope file. Click on Manage Transactions or Manage Listings from the home page to locate your file. Then single-click on the address to open your file.
SUPPORT TIP
Don't have your document uploaded yet? Click here to learn how.
2. Once you've located your PDF Packet, you'll click on the Split button on the right side of the page. Then, the Split Window will open for you.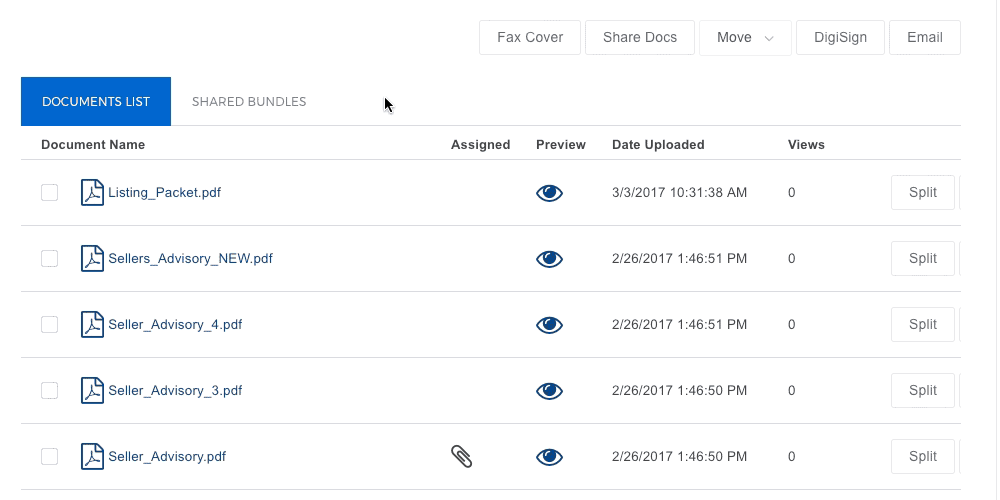 3. You will use the Split Window to break down your packet into individual documents. On the left side under New Document Name, type the name of the first document in your packet. When typing the name of the document, click on the corresponding Checklist item that pops up below. Then enter the page range for that document.
Example: "Listing Agreement" - From page 1 to page 2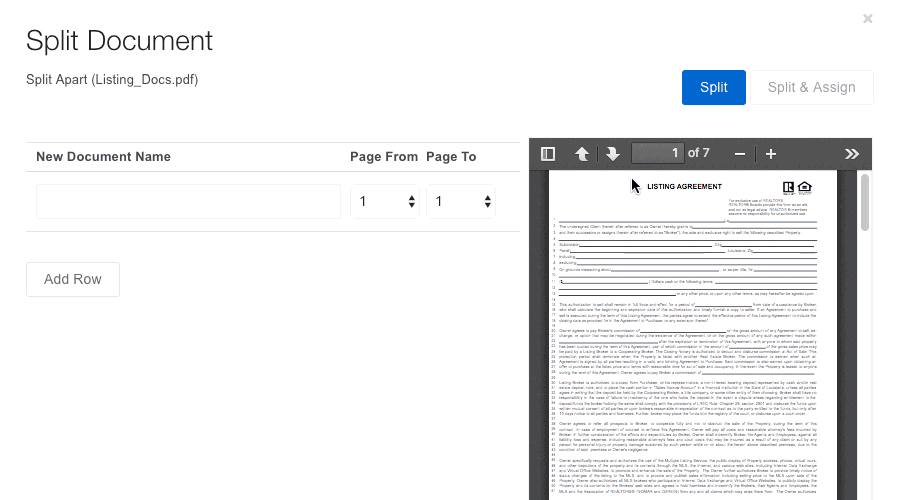 PRO TIP
Don't know the name of the document to search for? Click in the New Document Name field, and then tap on your keyboard's spacebar to show all of the Checklist items. Then click on the Checklist item name to select it.
4. Next, you will follow the same steps for the rest of your documents. Enter the document name, and select the corresponding Checklist item. Then enter the page range by number.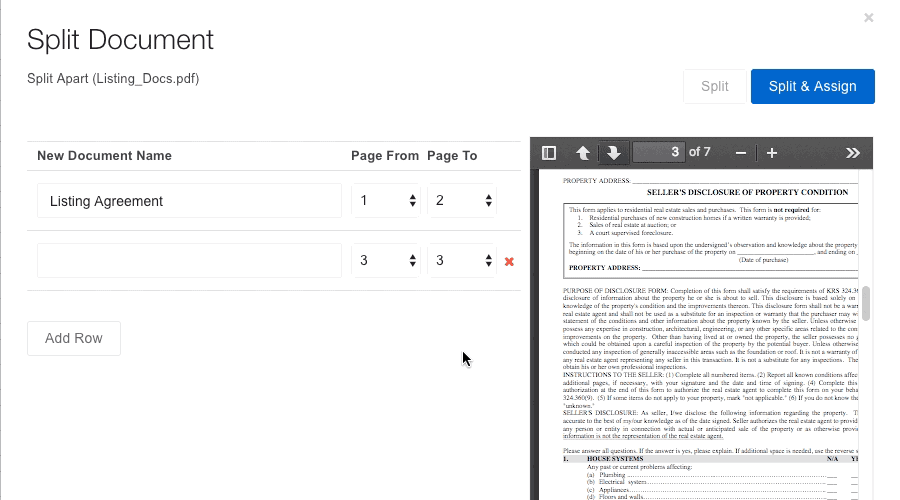 SUPPORT TIP
Trying to split a 1-page document? Just start and end on the same page. Ex Above: MLS Printout - From page 7 to page 7.
5. Once you've broken down all of your documents, you will click on the blue Split & Assign button at the top of the page. This will split your documents, and assign them to the Checklist in the selected locations.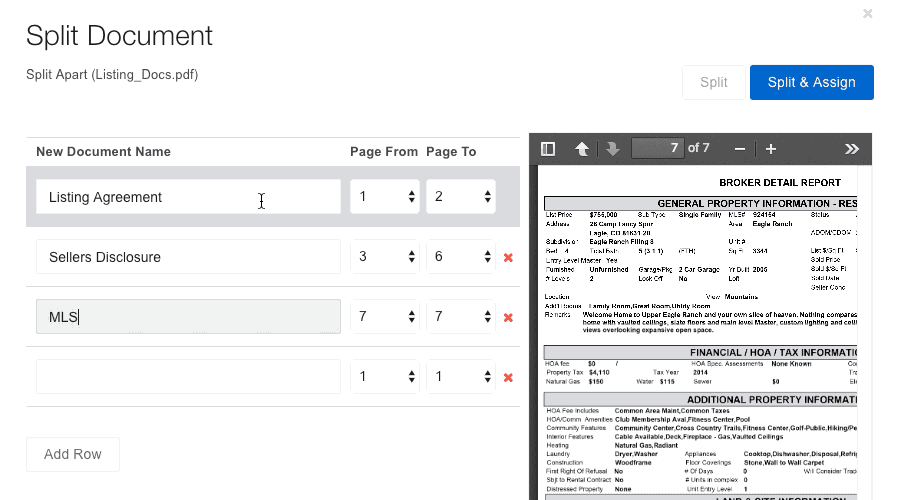 Success! Now that's a job well done!
If you have any other questions about Split & Assign, don't hesitate to contact our 24/7 Support Team! We are are available by phone at 800.507.4117, send an email over to support@skyslope.com or start live chat with us at support.skyslope.com! Happy SkySloping!