Once an agent's deal has closed escrow, and they've uploaded all of the required documents to the Checklist, it's time to close the file and move it into the Archives for safe-keeping. In SkySlope, you can close and archive the file in just a few clicks. Let's check it out.
STEP-BY-STEP GUIDE
1. Use the main search at the top-middle of your SkySlope account. Type the address of the file, and select the matching search result. This will open the file.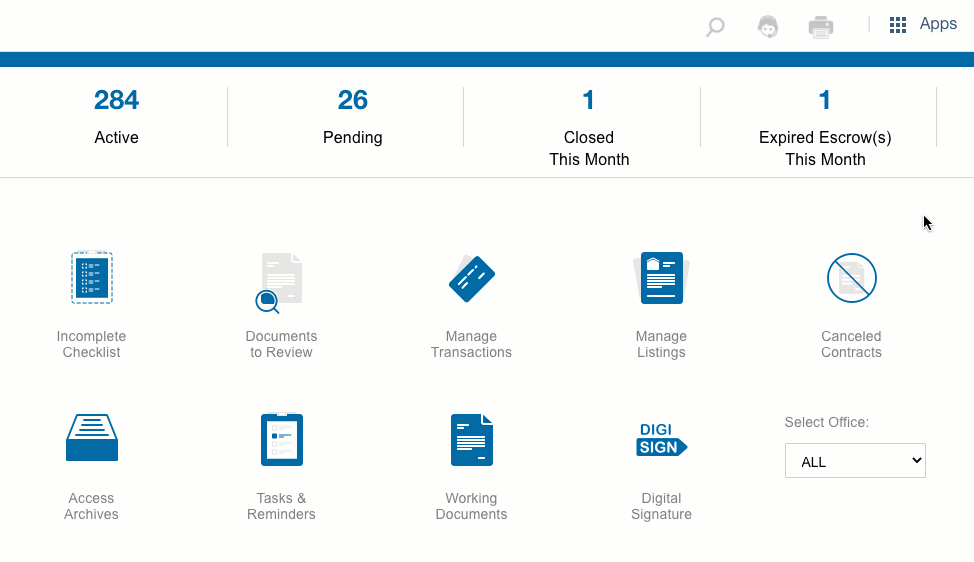 2. Once the file is open, click on the Transaction Actions button in the upper right corner. Then select Close Transaction.
After clicking Close Transaction, a pop-up will open. In this pop-up, you will need to confirm/change the closing date. Click on the toggle; when blue, the file will be moved to the Archives. Then click on Close File.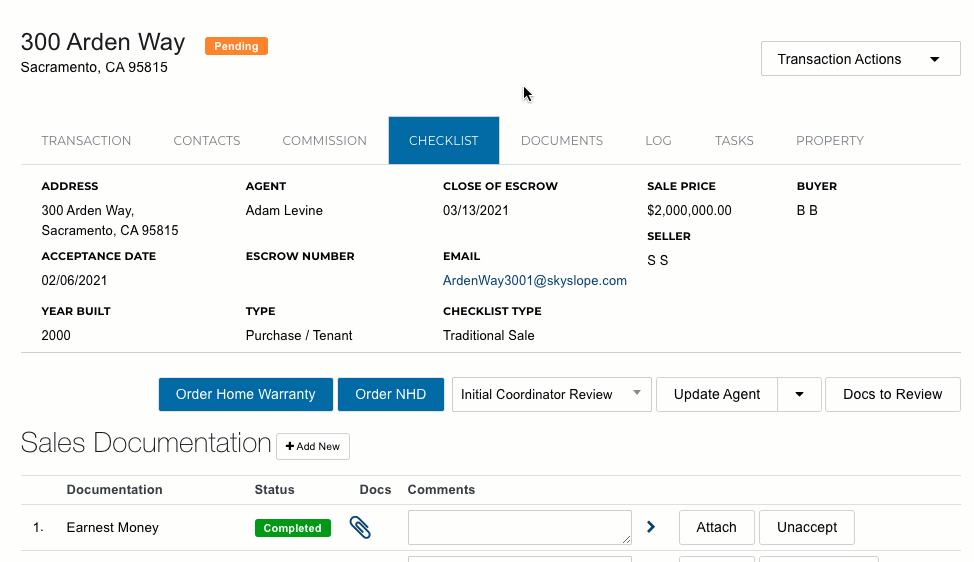 3. After clicking on Close File, there will be one more pop-up. You can enter a note that will record on the Log of the file (optional), and then click on Submit to complete the closing process.

And that's all it takes to close a file and move it into the Archives! What's the benefit to archiving a closed file? It's an easy way to keep closed and pending files separated, and only in the Archives can all of a file's documents be downloaded in one click! Take a look at this guide to learn how to download files from the Archives.
If you have any other questions about closing and archiving files, don't hesitate to contact our 24/7 Support Team! We are are available by phone at 800.507.4117, send an email over to support@skyslope.com or start live chat with us at support.skyslope.com! Happy SkySloping!