In real estate, we often deal with forms that have updated terms, or outdated information. Updating the documents attached to your Checklist only takes a few steps. Keep reading to learn how to remove documents from your Checklist.
STEP-BY-STEP GUIDE
1. First, open the SkySlope file. Click on Manage Listings or Manage Transactions to locate the address, and then single-click to open the file. Once the file is open, navigate to the Checklist tab.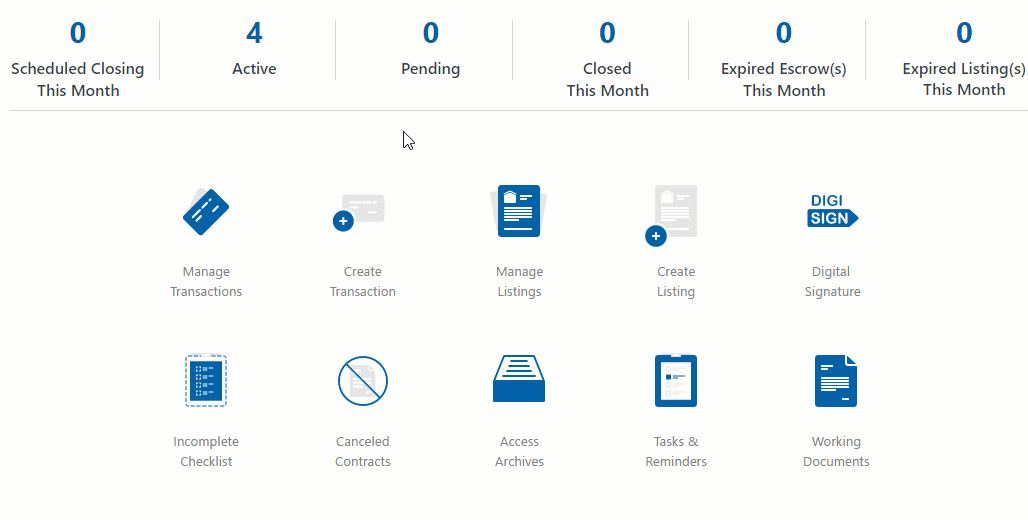 2. On the Checklist tab, locate the document you'd like to remove from the Checklist. Any Checklist items that has a document attached will have a paperclip icon. Next to the paperclip icon there is an X. Click on the X to remove the document.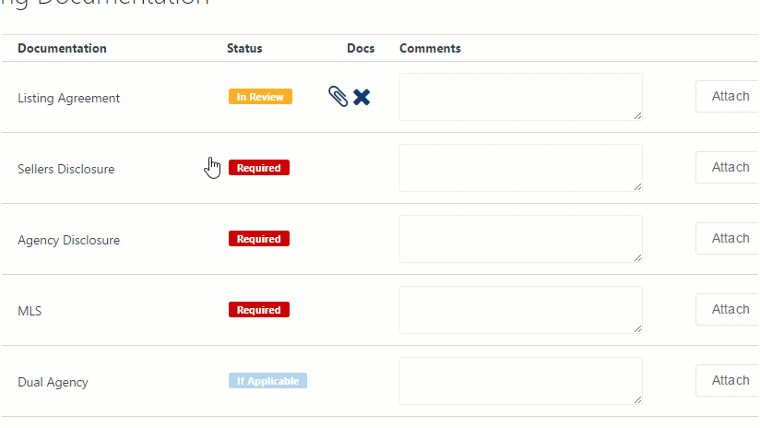 SUPPORT TIP
Only In Review (yellow) or Incomplete (purple) documents can be removed from the Checklist. If a document has a Complete (green) status, the document can only be removed by an admin in your office.
Not seeing an X icon? If your document is In Review or Incomplete, but there is no X next to the paperclip, that means there is more than one document attached. You will need to first click on the paperclip to view the list of documents that are attached to that Checklist item. Then, click on the X to remove the document. See it here: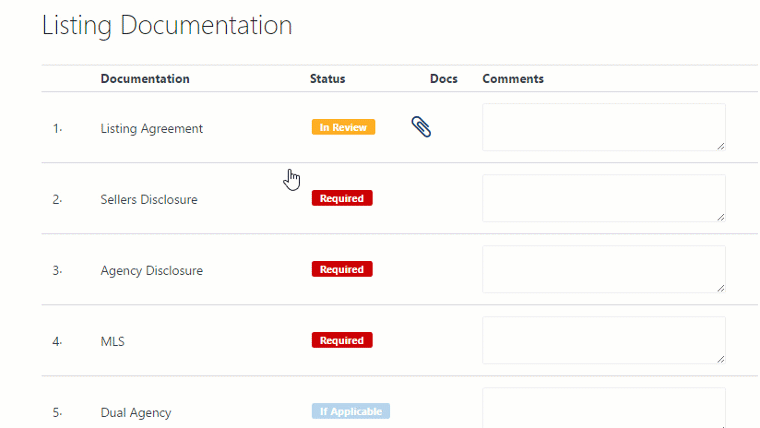 Not seeing the pop-up window? You may need to disable pop-up blocker for your internet browser. Click here to learn how.
If you have any other questions about removing documents from the Checklist, don't hesitate to contact our 24/7 Support Team! We are are available by phone at 800.507.4117, send an email over to support@skyslope.com or start live chat with us at support.skyslope.com! Happy SkySloping!