If there are some paper documents that need to be moved into the SkySlope file, have no fear. The documents can be faxed right into your SkySlope file! Keep reading to get started.
STEP-BY-STEP GUIDE
1. First, open the SkySlope file. Click on Manage Listings or Manage Transactions to locate the address, and then single-click to open the file. After opening the file, go to the Documents tab.
2. On the Documents tab, click on the Fax Cover button in the center of the page. After clicking that button, type the desired file name for the documents into the pop-up window. Click Save.

PRO TIP
Check "Remove Cover Sheet" to remove the cover sheet from the faxed document bundle.
3. After saving the file name, the Fax Cover Sheet will open as a PDF. Print this PDF and place it on top of your stack of documents.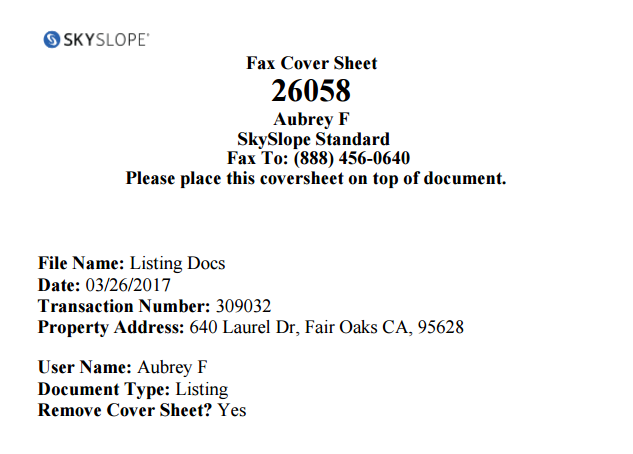 4. Use a fax machine to fax your documents and the Fax Cover Sheet to the fax number listed on the Fax Cover Sheet (888-456-0640).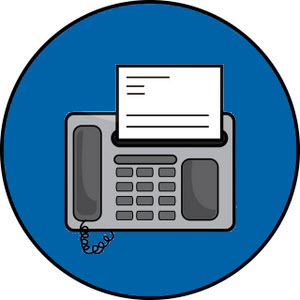 5. Go back to the SkySlope file and open the Documents tab. Any faxed documents will be stored on the Documents tab.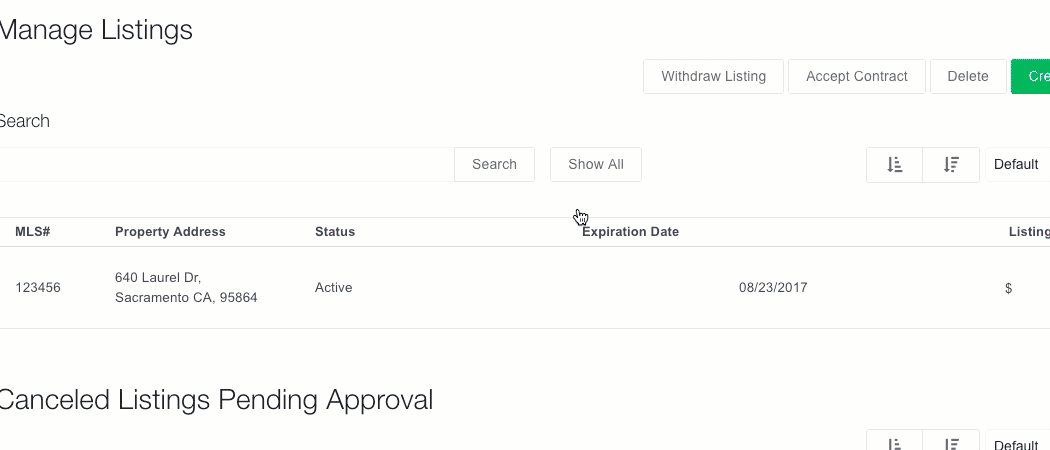 6. To attach the document to the Checklist, go to the Checklist and click on Attach. Find the document from the list of available docs, and then click on Assign to move it to the Checklist.

And that's all it takes to get your documents submitted and ready for review!
If you have any other questions about faxing document to SkySlope, don't hesitate to contact our 24/7 Support Team! We are are available by phone at 800.507.4117, send an email over to support@skyslope.com or start live chat with us at support.skyslope.com! Happy SkySloping!