If there documents in an email that needs to be attached to the Checklist, simply forward that email into SkySlope to upload that document. Let's get started.

1. First, open the SkySlope file. Click on Manage Listings or Manage Transactions to locate the address, and then single-click to open the file.

2. Once the file is open, in the upper-right corner, there is an email. Copy that email address.


To copy the email, highlight the email with your cursor. Then, right-click with your mouse and select Copy (or CTRL + C). If you're using Firefox or Chrome, right-click on the email and select "Copy Email Address".
3. Once the email address is copied, open the email that contains the attached document. Important: The documents must be an email attachment. If they documents are accessible via a link in the body of the email, this process will not work.
After opening the email, forward the email with the attached documents to the SkySlope email address that was copied, and away it goes!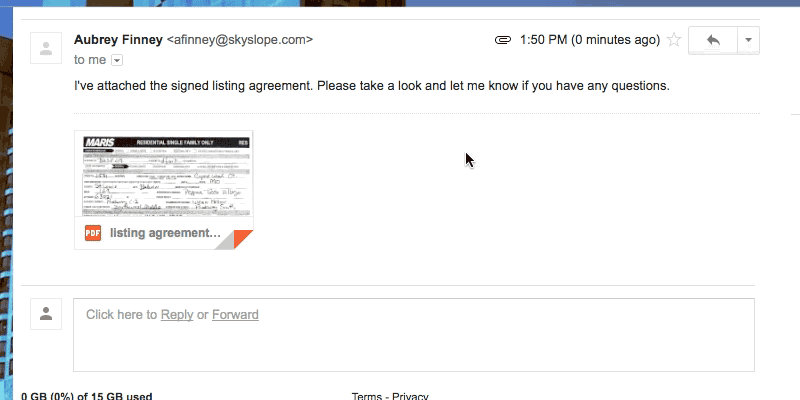 4. After a few moments, your email will come through to your file. To attach the document to the Checklist, go to the Checklist and click on Attach. Find the document from the list of available docs, and then click on Assign to move it to the Checklist.

If you have any other questions about emailing your documents into SkySlope, don't hesitate to contact our 24/7 Support Team! We are are available by phone at 800.507.4117, send an email over to support@skyslope.com or start live chat with us at support.skyslope.com! Happy SkySloping!