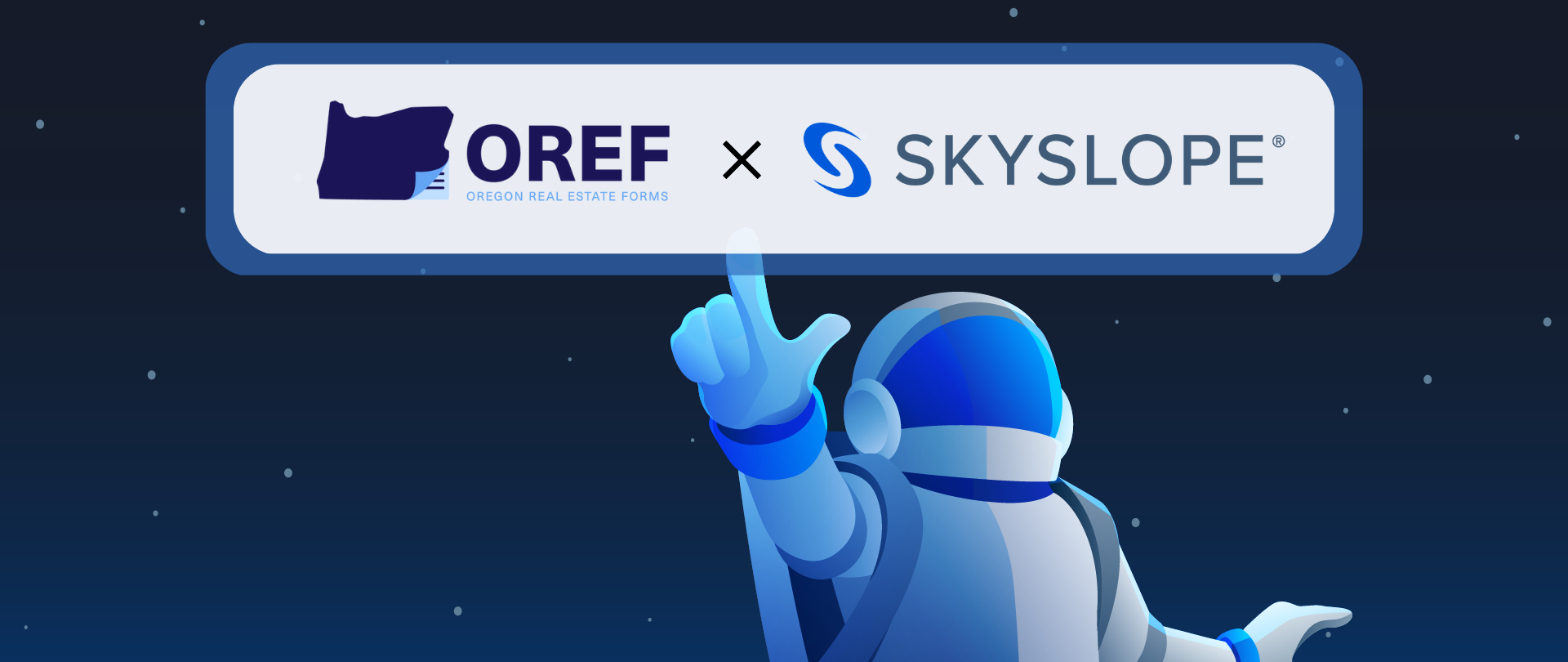 OREF Subscribers: Welcome to SkySlope!
Here, you'll find resources to learn all about SkySlope Forms and Breeze, included in your OREF subscription.
On-Demand Webinars
SkySlope Forms

Get started using SkySlope Forms: learn how to access SkySlope Forms, create Templates and Files, fill out forms, send forms for signature, and more!
Breeze Training for OREF Subscribers

Get started using Breeze by SkySlope! Learn about accessing Breeze, sending disclosures, client experience as they complete disclosures, reviewing disclosures real-time as your client fills them out, reviewing incomplete disclosures, sending completed disclosures for signature, and opening escrow with your Title or Escrow contact.
OREF x SkySlope Activation
OREF has published a guide for creating your SkySlope Forms account and adding OREF to an existing SkySlope Forms account. Click here to view the guide.
OREF x SkySlope Forms Getting Started Guide
Download the guide below for instructions on logging in, reaching Support, learning the basics, and learning some helpful time-savers!