If you need to update one of your office's Checklists, the process is simple. This guide goes over the process of opening one of your current Checklists and adding new items. Keep reading to learn how.
VISUAL GUIDE
STEP-BY-STEP GUIDE
1. When logged into SkySlope, click on the blue SkySlope icon in the upper right corner. From there, select Admin to go into the Admin section. Once in the Admin section, click on the Manage Checklists tab.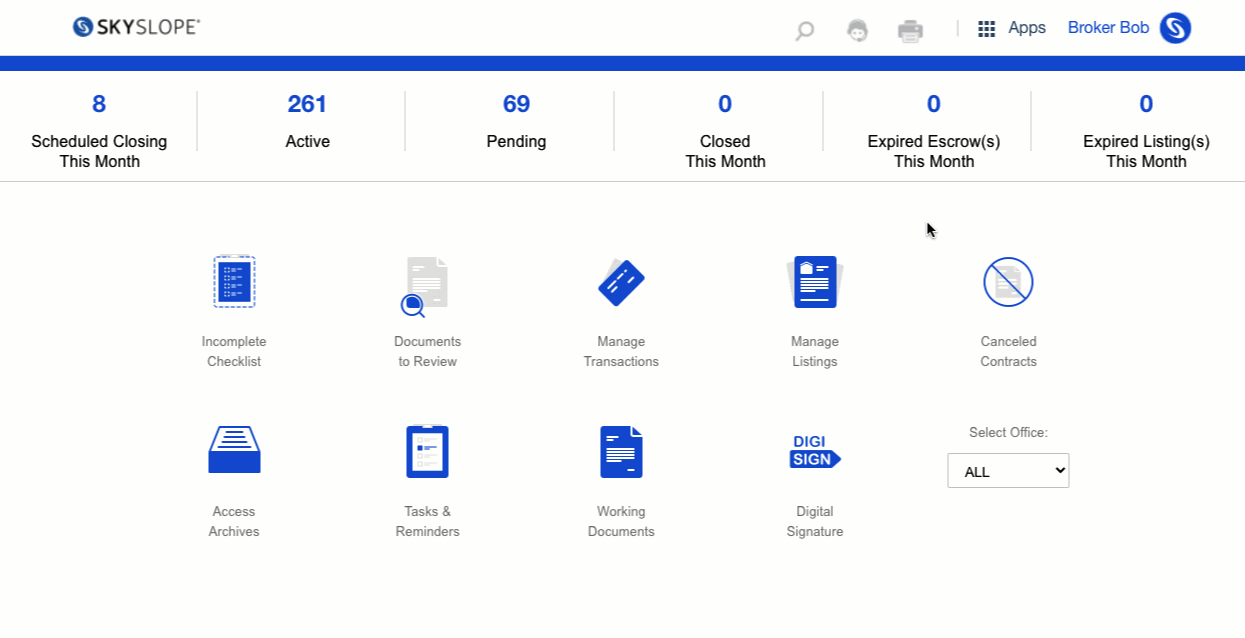 2. Once in the Manage Checklist section, use the drop-down menus at the top of the page to select a certain office (if applicable) and a Checklist type (Listing or Transaction). Then scroll down to locate your Checklist, and double-click to open.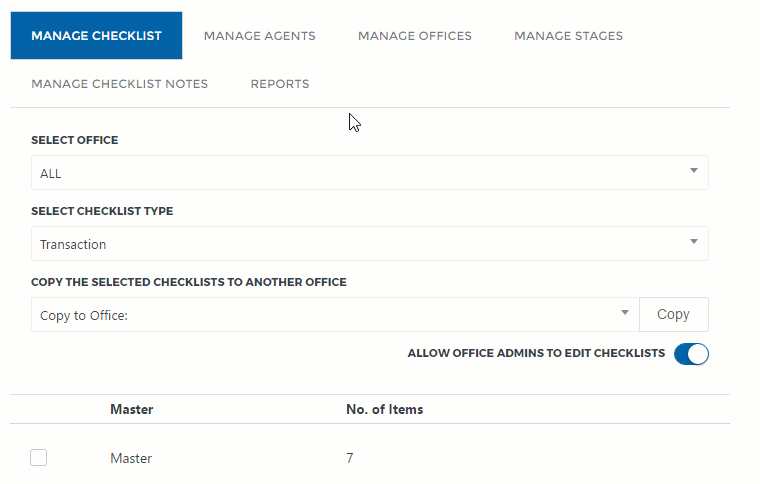 3. Once the Checklist is open, click on the green Add Items button at the top of the page. Add the Checklist item(s) and then click on Save.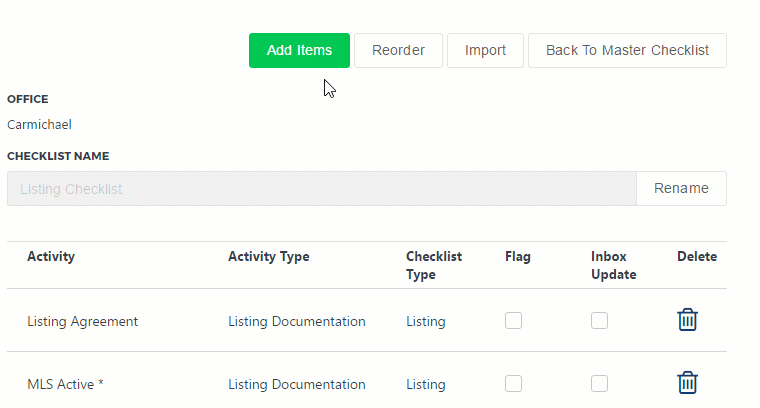 And that's all it takes!
If you have any other questions about adding items to an existing Checklist, don't hesitate to contact our 24/7 Support Team! We are are available by phone at 800.507.4117, send an email over to support@skyslope.com or start live chat with us at support.skyslope.com! Happy SkySloping!