Before we jump into deleting incomplete property files, let's start with some of the basics.

What is an incomplete file?
An Incomplete Transaction is a property file that has begun the process of being added into SkySlope, but that hasn't gotten to the point where a file has a Checklist. This means that the incomplete file contains no documents.
Will I lose my documents if I delete an incomplete file?
No way! Since no document can be uploaded into an incomplete file, deleting the file will not cause you to lose any documents.
Where do incomplete files come from?
An incomplete file can come about a few different ways. The most common are, 1) creating a Transaction file you didn't complete, or 2) converting a Listing file into a Transaction file that you didn't complete. This will create an incomplete Transaction if the file isn't finished during the conversion process.
Now, the point of this guide: How do I get rid of them?
VISUAL GUIDE

STEP-BY-STEP GUIDE
1. From the home page, click on Manage Transactions. Then locate the file with an Incomplete status.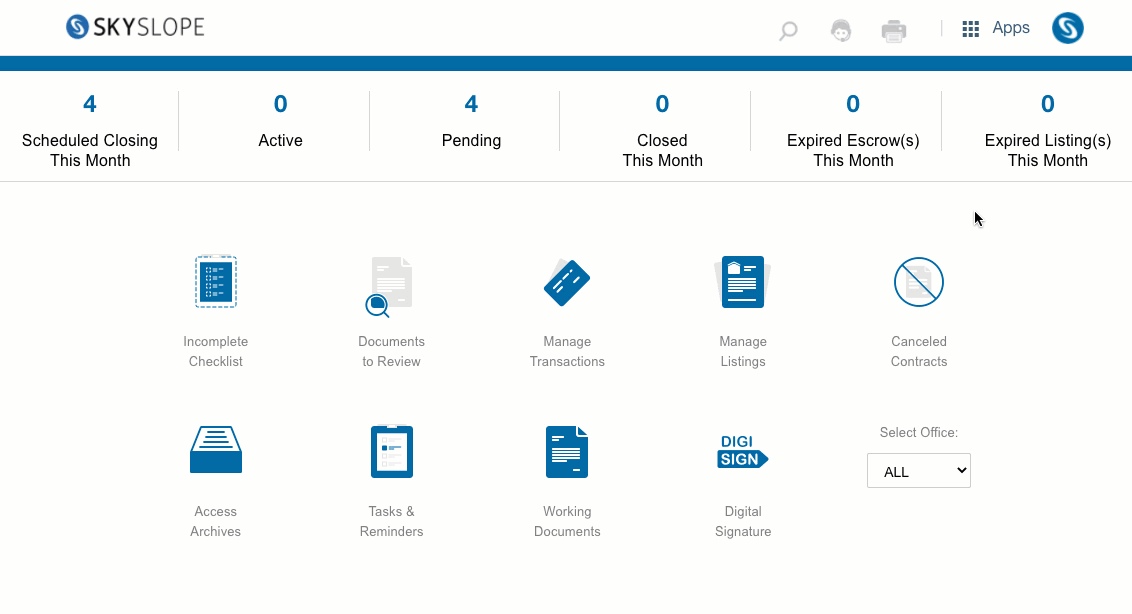 2. Once you've located your file, you will notice that the line turns blue when your cursor hovers over it. Now, locate the action icons on the right side of the page. The button you want to delete your incomplete Listing/Transaction looks like a trash can. Click on the trash can button to delete your incomplete file.
After clicking the trash can, you should see a pop-up asking you "All data will be lost. Are you sure you want to delete this Transaction/Listing?" Click Delete to confirm.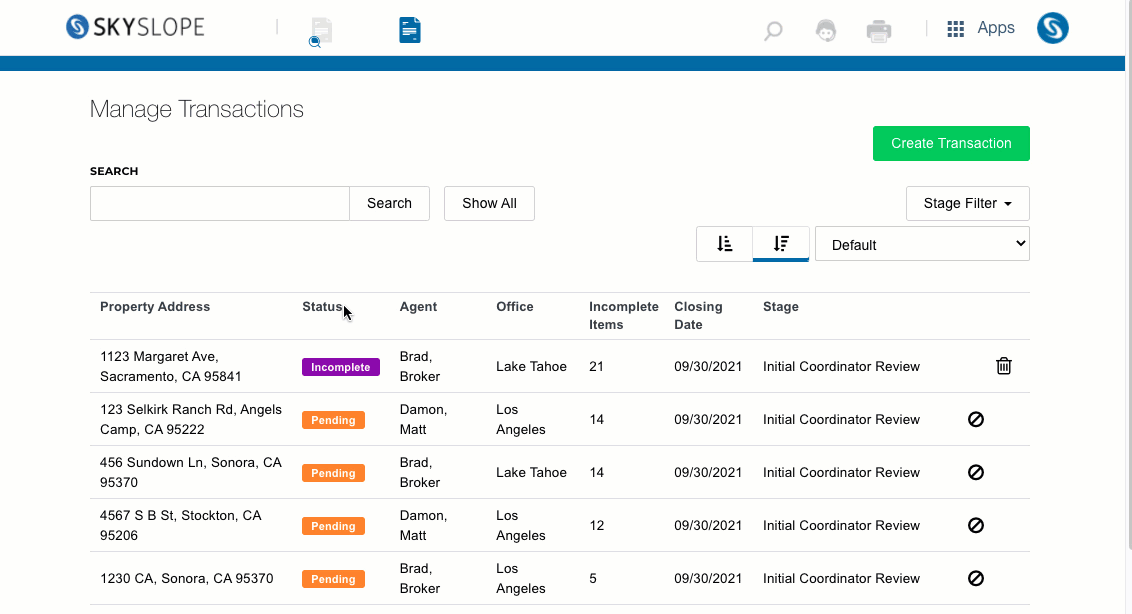 If there is a Listing attached to this your incomplete Transaction, your Listing will not be deleted. After deleting the incomplete Transaction, your listing will be brought back to Active status under Manage Listings.
Not seeing the pop-up? Your internet browser's pop-up blocker may be preventing you from seeing it. Feel free to click here to get instructions for your browser, or reach out to Support and we'll be happy to help you disable your pop-up blocker.
If you have any other questions about deleting incomplete files, don't hesitate to contact our 24/7 Support Team! We are are available by phone at 800.507.4117, send an email over to support@skyslope.com or start live chat with us at support.skyslope.com! Happy SkySloping!