The New Year is the perfect opportunity to take some time and get organized! Here are some tips and best practices from our Support team to help you organize your account and close your deals easier in SkySlope.
SkySlope Organization Tips:
Click below to jump to a section!
Organizing Working Docs
Create folders and sub-folders to organize documents. Delete unnecessary documents. Rename documents to see what's what. Preview documents instead of opening every documents in a new tab.
Learn How:
Creating Folders
Create folders in Working Docs to organize documents that aren't ready to be added to SkySlope files. Watch the video above to learn how!
Before:
After:
Deleting Documents in Working Docs
Delete unnecessary documents to reduce clutter. Note: This isn't available in property files. Scroll down to learn how to move filed documents into the Trash folder.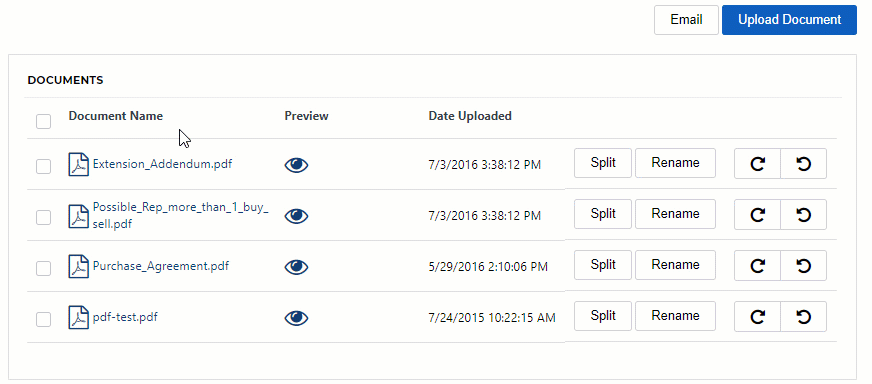 Renaming Documents for Easy Recognition
Tip: This works in property files too!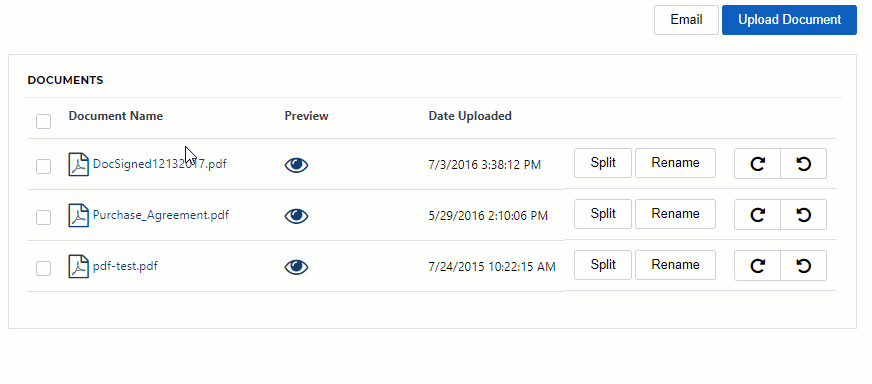 ---
Organizing Property Files
Move documents into a Trash folder to reduce clutter. Use column headers to sort documents. Hover to preview documents. Cancel or withdraw files to keep your account up-to-date.
Learn How:
Move Documents into the Trash Folder
Move unnecessary documents into the Trash folder to reduce clutter.

Use Column Headers to Sort
Use the Document Name, Date Uploaded, and Number of Views column headers to view documents in certain order.

Hover to Preview Documents
Hover over the eye icon to preview the icon to eliminate dozens of open tabs.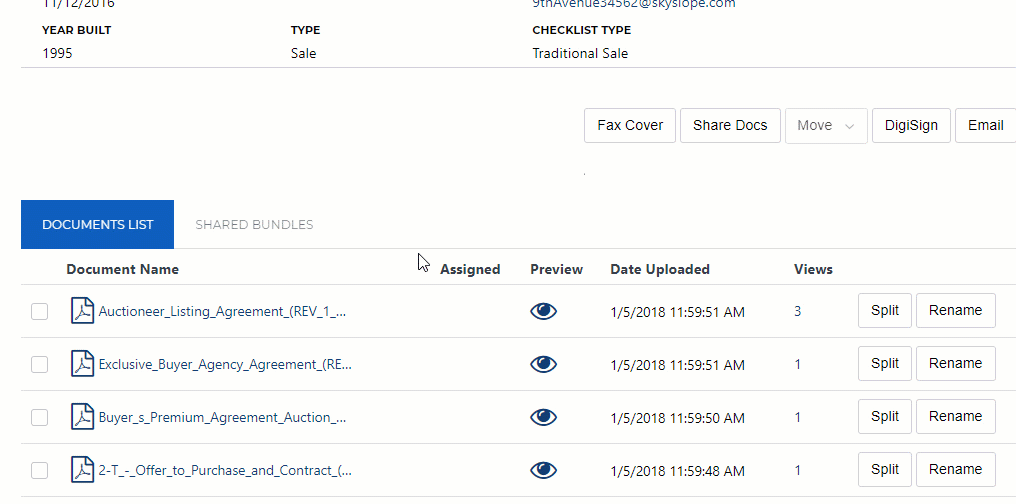 Cancel and Withdraw Files
Withdraw Listing files and cancel Transaction files to keep your account up-to-date.
Withdraw Listing:
Cancel Transaction:
Have a specific area of SkySlope you need help getting organized? Reach out to our Support Team! We're available 24/7 at support.skyslope.com.